Pâtisserie Riederer: a point of reference in Aix-en-Provence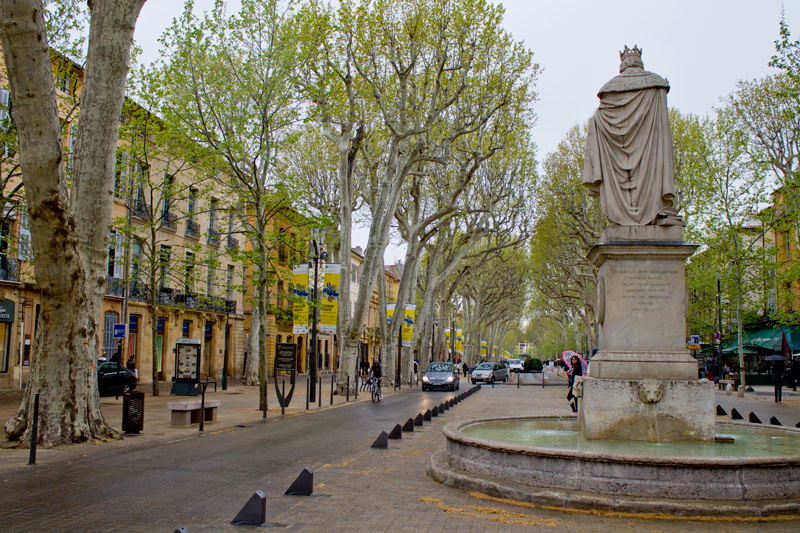 Some time ago I went on a trip to Aix-en-Provence, about one hour and a half away from where I live (Cannes).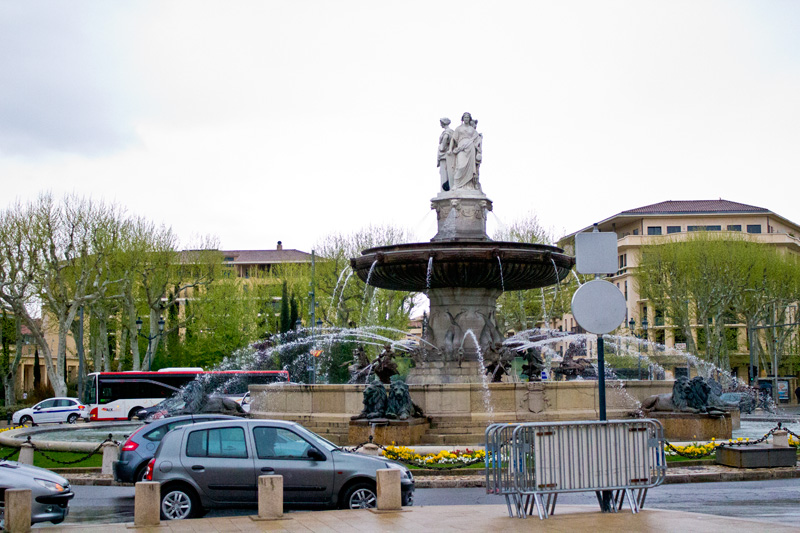 Aix is very close to Marseille, both geographically and culturally, but the two cities have a totally different atmosphere: Marseille is a big metropolis (it is the second city of France), a bit chaotic and quite, let's say, easy-going; on the other side, Aix-en-Provence is a small, vibrant city of 130.000 people, of which 40.000 are University students, and its environment is much more refined (sometimes "snob" compared to Marseille, some people say).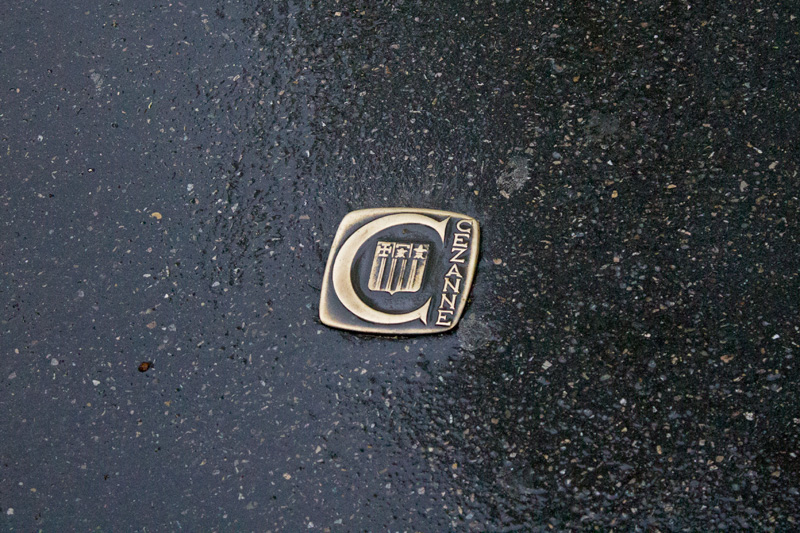 The city of Aix-en-Provence is inextricably tied in with the name of the artist Paul Cézanne, but it is also known for its numerous fountains and thermal sources: "Aix" actually comes from the Latin "Aquae".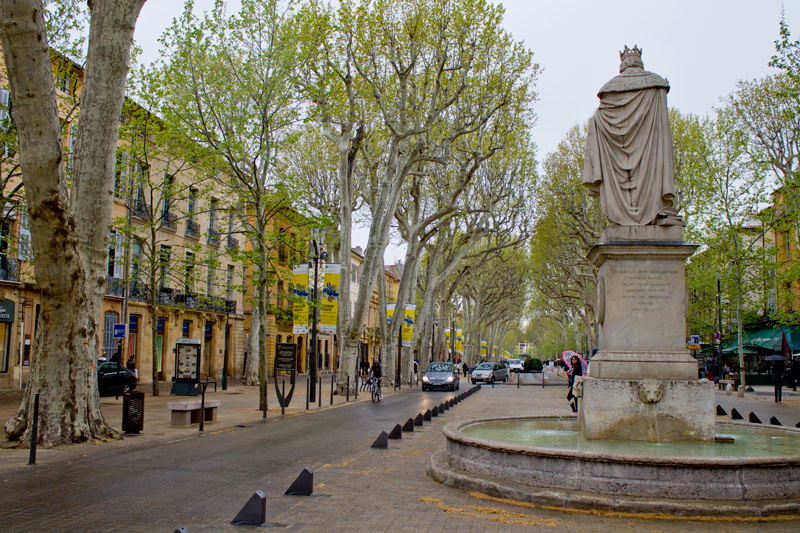 While strolling on the main boulevards and the small, pleasant streets of the city centre, it is impossible not to notice the specialty of Aix, which is sold almost everywhere: the Calissons d'Aix, small almond-shaped candies made with almond paste, fruit flavours and a white icing on top.
Could I go to Aix and not eat these famous calissons? Of course not! And that's why I started hunting for the best pâtisserie in town.
I came across Pâtisserie Riederer, which seemed to be well-known and reputed in Aix.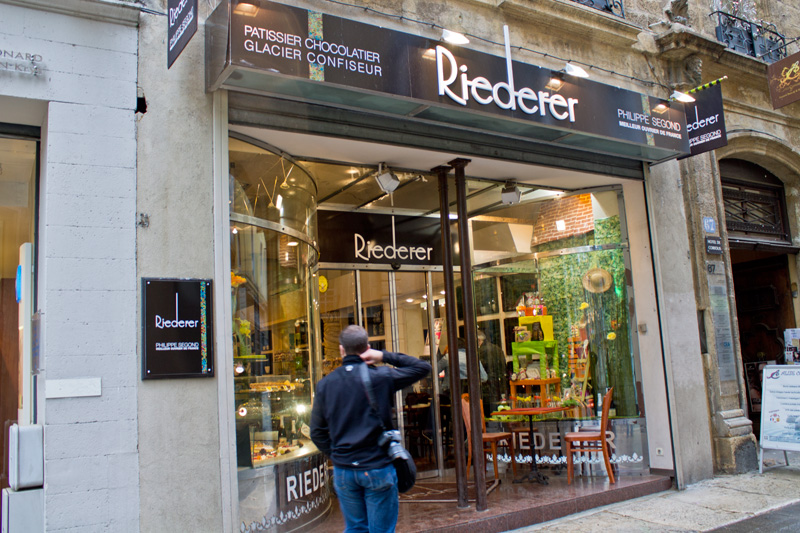 I was actually quite impressed: the shop showcased a wide range of big entremets, which were very colourful, modern and nicely decorated.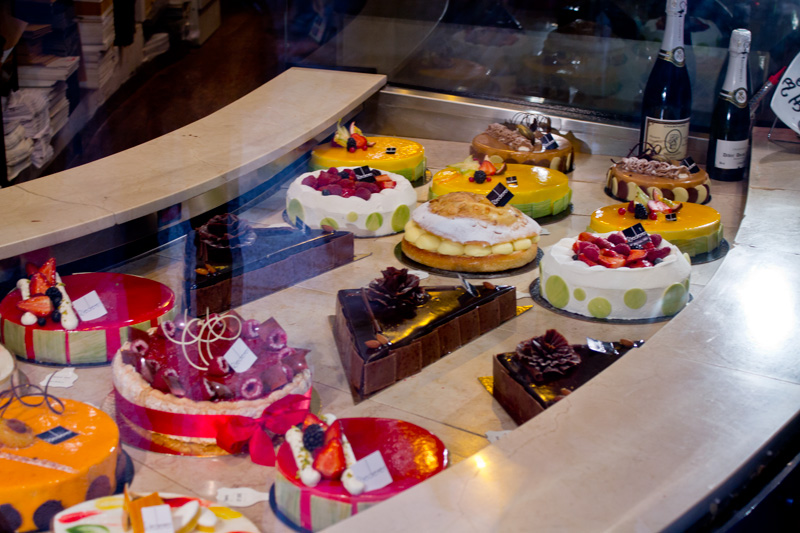 Also the "mini" versions looked really good and although I was eager to try all of them, I didn't buy anything since I was 1 hour and a half away from Cannes and couldn't possibly hope for a creamy cake to hold until my arrival home.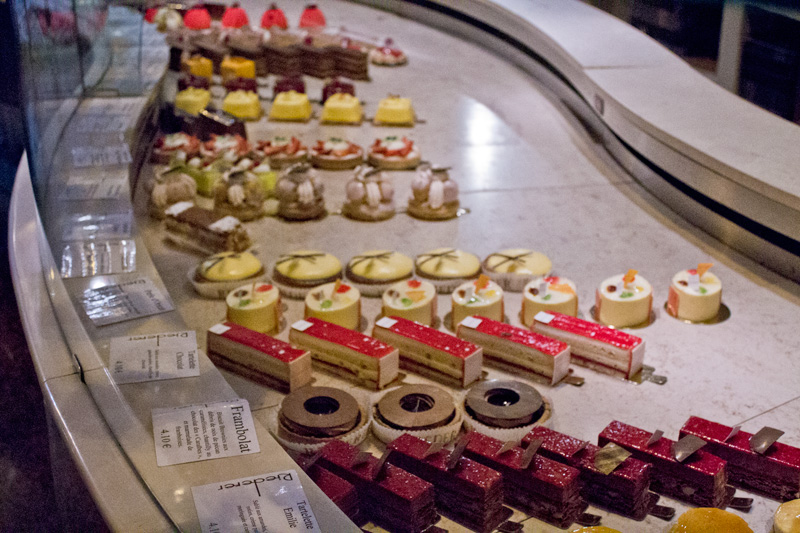 For this reason, I opted for some calissons (a must)…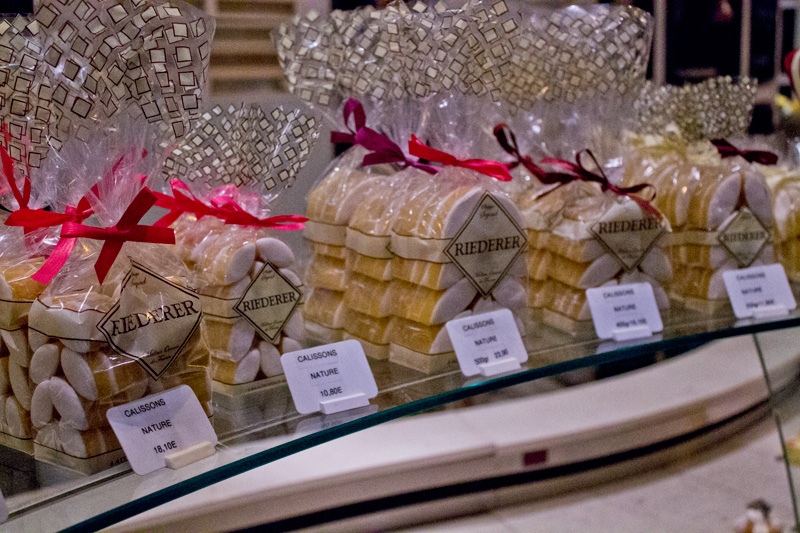 and then I threw myself onto the counter of chocolates!
So many different types of small squares filled with original fillings!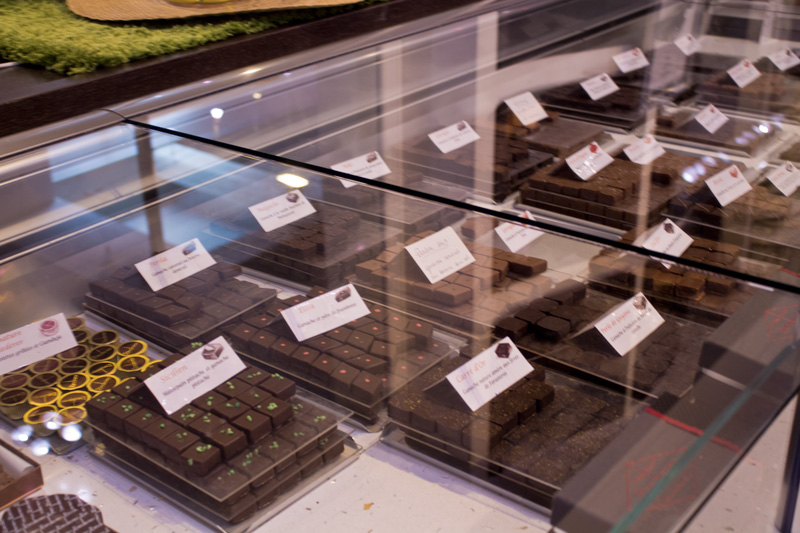 Salted caramel, raspberry, passion fruit, olive oil, and even some filling that I still have no clue what it was!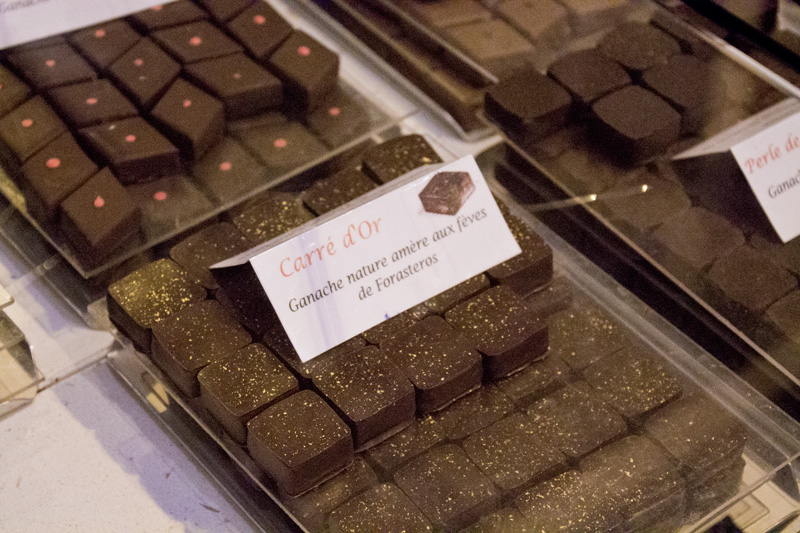 My favourite chocolates were those with an unusual combination of flavours: chocolate ganache with coriander and lemon; dark chocolate and rosemary; apricot paste and basil… amazing!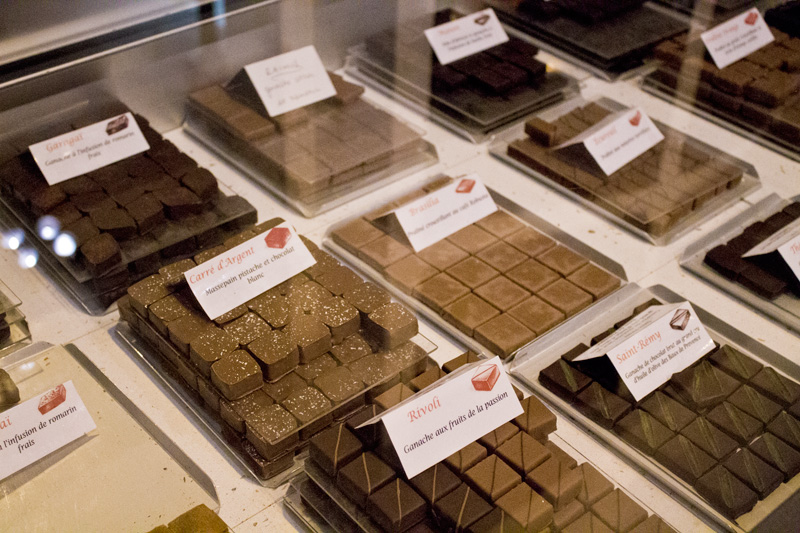 I think Riederer is one of the best places in Aix-en-Provence for quality pastry (its executive chef is Philippe Segond, Meilleur Ouvrier de France!), definitely worth a stop if you happen to be in the area!
Pâtisserie Riederer
67, cours Mirabeau
13100 Aix-en-Provence
www.riederer.fr