Chocolate Yule Log (Bûche de Noël)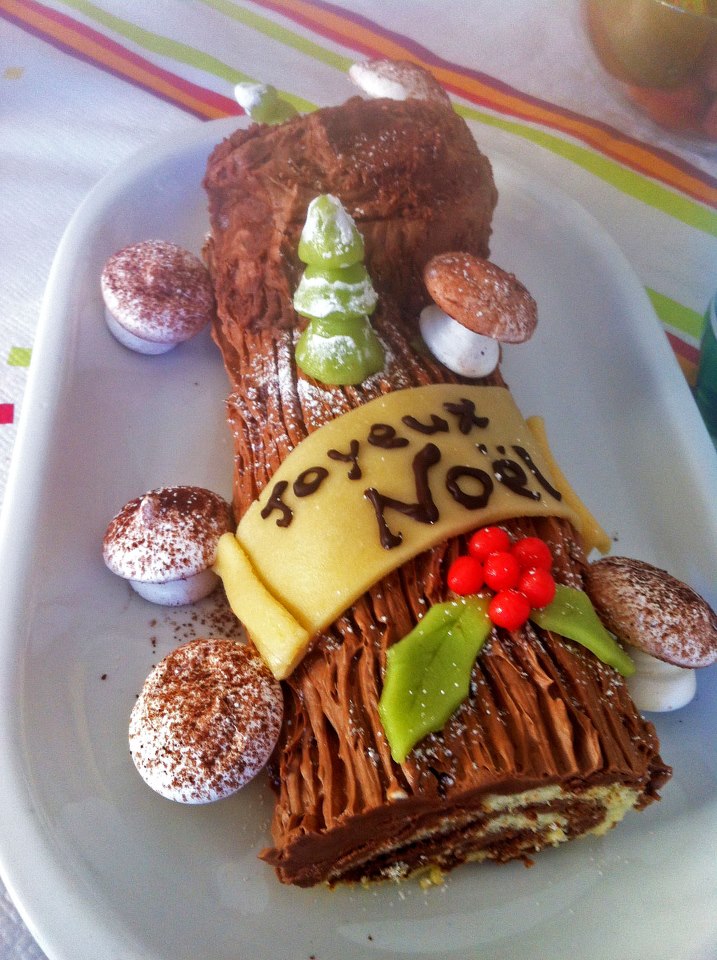 In December, in every bakery of France you can find the famous Yule Log, here called Bûche de Noël.
It is a very ancient tradition here, probably older than the Christmas tree, they say.
Yule logs were originally rolled with a filling and decorated so to resemble a real piece of wood. Now modern pastry shops offer long cakes that are not rolled but are just filled with different layers and who recall the shape of the old yule logs.
Since it is Christmas time, could I avoid to make one Yule Log? Of course not, and since it was my first attempt, I tried a traditional recipe: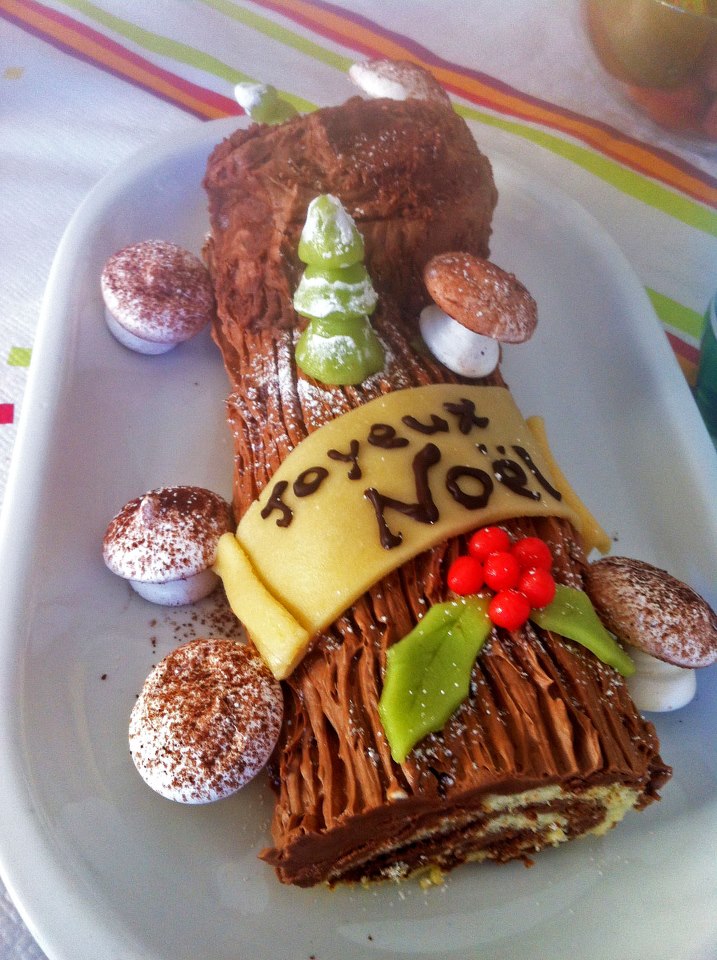 I'm impressed with the aesthethic, but it was a bit too buttery for me (what can you do? They love butter in France). Next time I'll try something lighter… 😛