Recipe: Chocolate mousse (with pâte à bombe)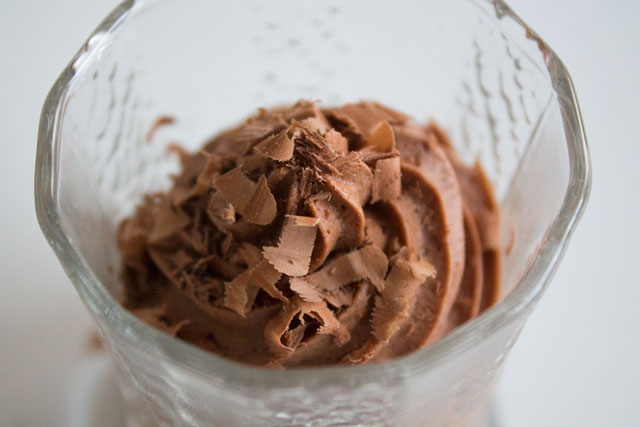 Reminder: mousses are airy desserts made of chocolate or fruits, whipped egg yolks or egg whites or both and often whipped cream.
The web is full of chocolate mousse recipes!
Often these recipes involve using raw egg yolks because the average home baker doesn't have a thermometer at home. Unfortunately this results in a potentially hazardous dessert (since raw eggs have a higher chance of containing dangerous bacteria).
To overcome this problem, though, the pâte à bombe was invented! Yay! 🙂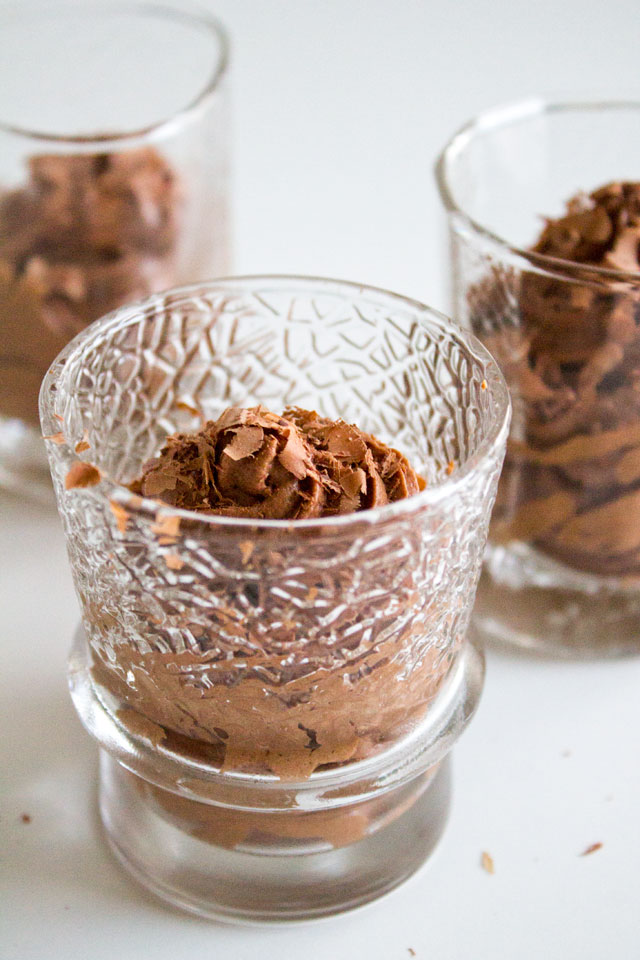 Pâte à bombe is a way to pasteurise eggs (i.e. to kill all bacteria) and make a delicious chocolate mousse totally safe.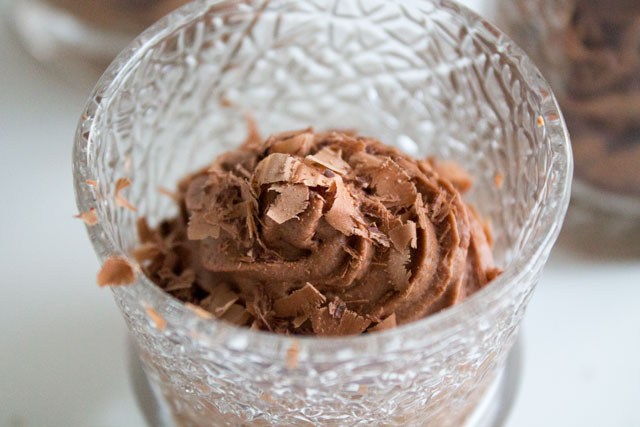 But that's not all! Pâte à bombe is the base of many other desserts like parfaits or French buttercream and gives a better structure and stability to the final dessert. And it can also be frozen without any problems!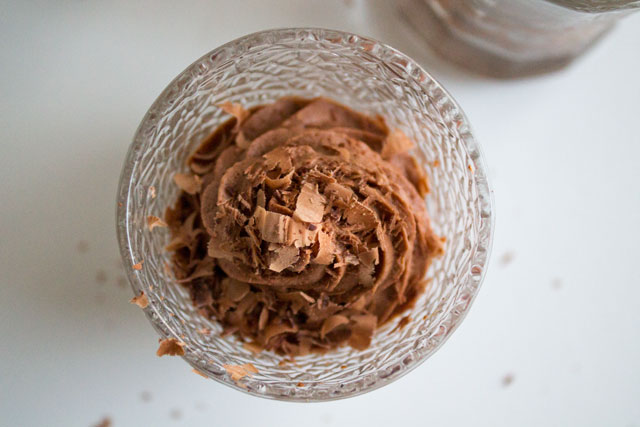 You can make a pâte à bombe in two ways: either by heating the eggs on a bain marie with a sugar syrup until they reach 74°C or by whipping the eggs at high speed and pouring a sugar syrup at around 120°C in it. For this recipe, taken from the book "On baking", I used the first method, which is also the easiest, I think.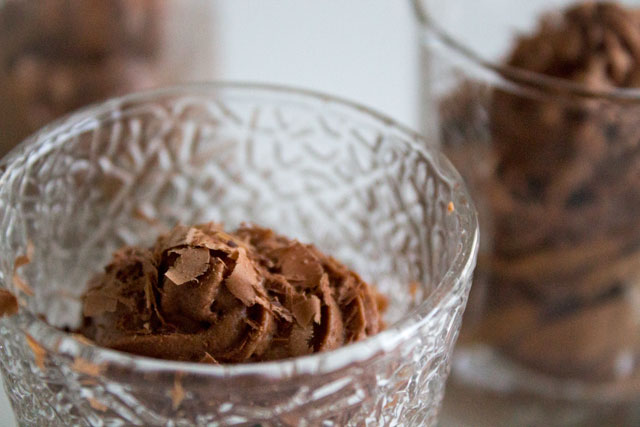 Tip: you can adapt this recipe to chocolates of different intensity; for this recipe I used a 70% chocolate. For any 4% variation in cocoa mass, you can increase/decrease the quantity of sugar by 30 grams.
Tip 2: the mousse will taste better the day after it's prepared; it can be stored refrigerated for 3-4 days.
Chocolate mousse (with pâte à bombe)

Print recipe
Ingredients
| | |
| --- | --- |
| 120g | Egg yolks (~6 yolks) |
| 60g | Granulated sugar |
| 40 | Water |
| 200g | Dark couverture chocolate |
| 400g | Heavy cream |
Directions
Note
It is very important that the chocolate be very warm (at 55°C) when you incorporate the cold whipped cream: a lower temperature would make the chocolate set too soon, giving the final mousse a grainy texture.
The egg yolks should then be whipped until they come back to room temperature after being removed from the bain marie.