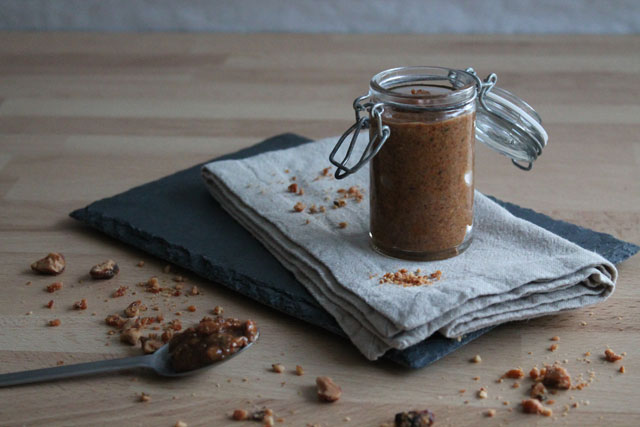 This one of those recipes for which I keep on telling myself "How did I survive without it?"!
I discovered the praline paste, also known as "praliné" here in France only a few years ago: here it is widely used as key ingredient or just to add crunchiness, sweetness and more flavour to desserts.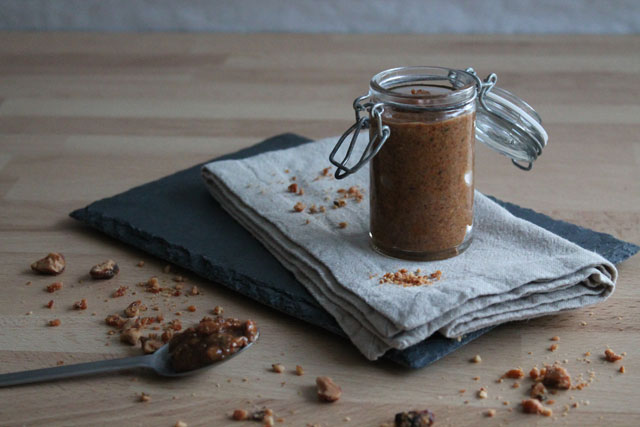 So what is praliné?
Praliné is a thick paste made with caramelized nuts. The most common recipe involves almonds and hazelnuts in a 50/50 ratio, but you can make praline paste with any ratio of nuts (i.e. 30% hazelnuts, 40% pecan nuts, 40% Brazilian nuts, why not) .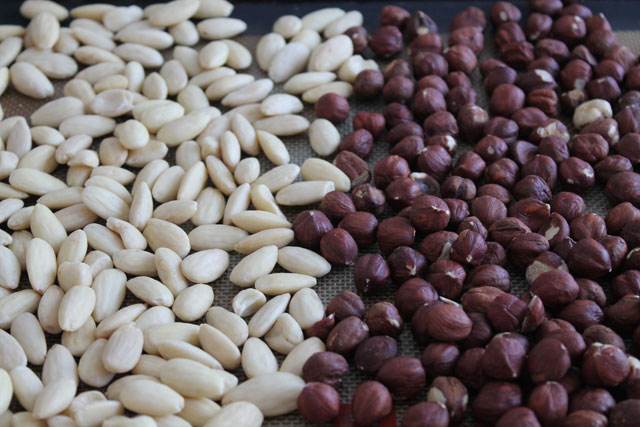 Once the nuts are evenly caramelized and cooled down at room temperature (not in the fridge, since caramel "disappears" in presence of humidity), they are mixed in a food processor for several minutes. The blades turning at high speed will heat the nuts which will start releasing the oil of which they are rich.
This oil will mix with the caramel and the nuts to form a delicious paste.
How to use praliné?
Praline paste can be used as is (for example, as a layer in a cake) or to flavour creams (for example the mousseline for a Paris-Brest).
It can be stored at room temperature in air-tight containers for several months.
Oh, and in case you were wondering: no, there's is absolutely no comparison with the ready-made praline paste you can buy in shops! 😀 This is absolutely great!!!
Praline paste

Print recipe
Ingredients
| | |
| --- | --- |
| 300g | Hazelnuts |
| 300g | Almonds |
| 400g | Sugar |
| 130g | Water |
Directions
Note
The praline paste can be stored at room temperature in an air-tight container (I use glass pots) and can hold for several months.