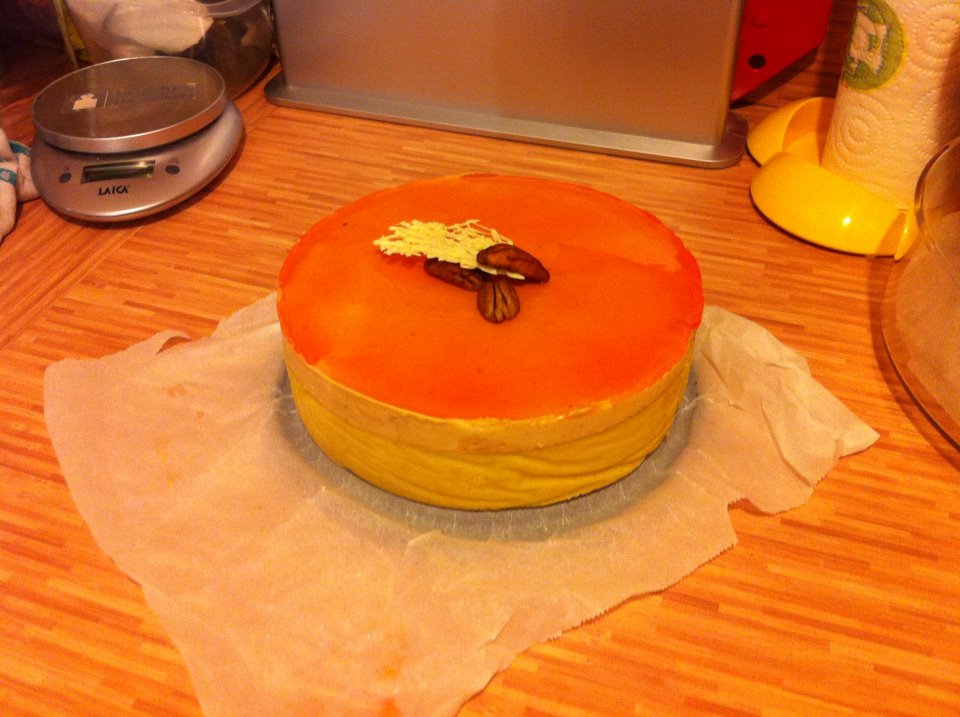 This was my attempt at a Torte, aka "modern cake" (which is a cake made of many different individual layers usually including a mousse or buttercream): the Eros Torte.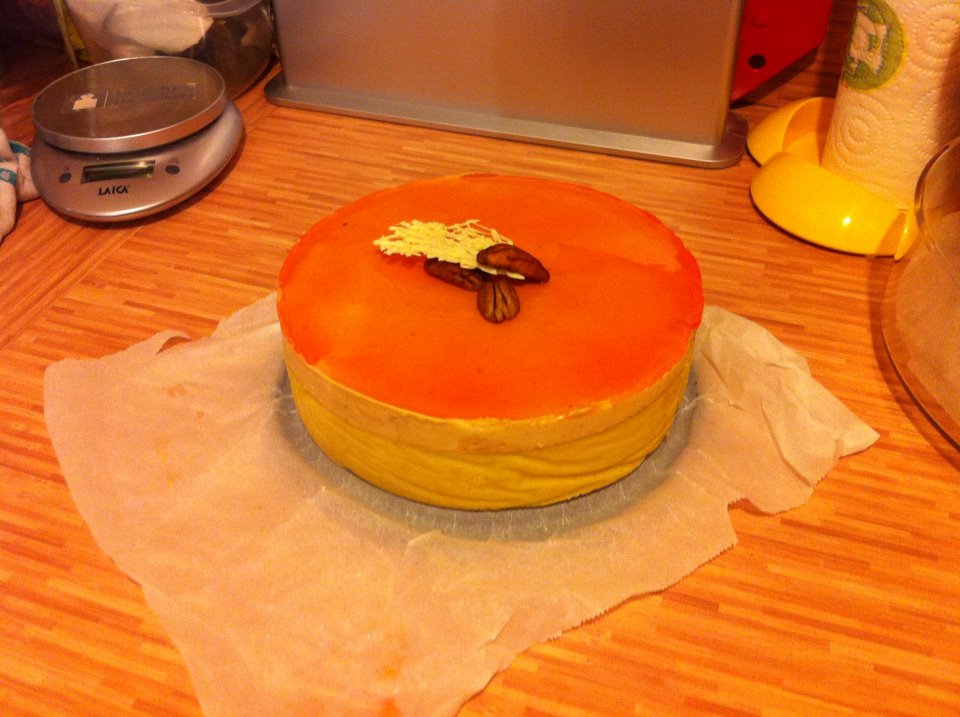 It was not my favourite but it was challenging enough and I like the result, which is quite good for a beginner, I think.
It was composed of a dacquoise, caramelized nuts, spongecake, orange and caramel mousse and orange gelée on top.
The caramelized nuts' layer was very hard and not so good, don't know what went wrong.
(Update Dec 12th 2011: what the book tried to tell me was that I had to make praline paste, fluid and crunchy! Not a caramelized, hard block of nuts! I will try again the cake in the future!)