White bread loaf with orange zest and chocolate chips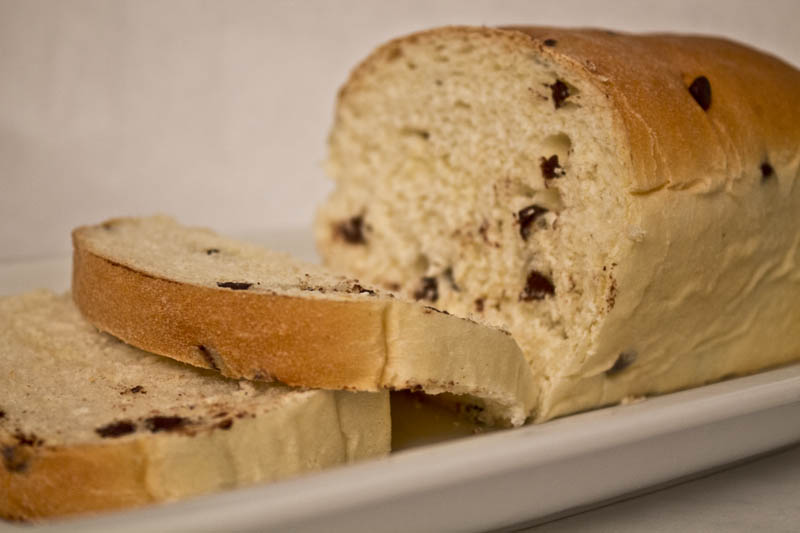 In my endless search for a breakfast treat, I came across a simple recipe by Christophe Felder: a sweet white bread loaf, or as it is called in French, a "Pain de mie".
This recipe has all the requirements for perfection:
It doesn't contain a lot of sugar
It is ideal for the start of the day, since it is not too fat (my chocolate pound cake was delicious, but definitely not as light as this white bread loaf)
It is big and can feed me for several days
It contains CHOCOLATE CHIPS!!! (You could give me anything, even plastic, with chocolate chips and I would love it!)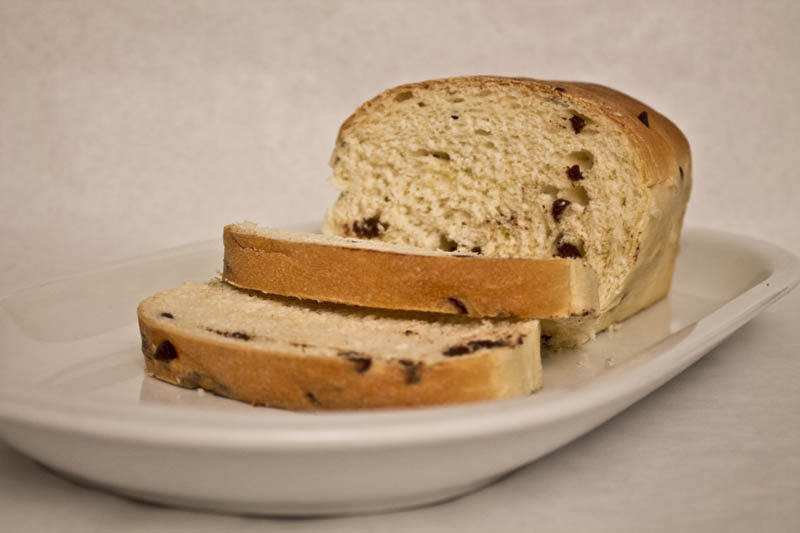 The white bread is an enriched yeast dough, not a cake, and thus requires some time before baking. Don't get me wrong: kneading time is very short, but you need to take into account the time for the dough to sit and rise at room temperature (you can definitely watch the TV in the meantime). I usually start making the loaf after dinner and take it out of the oven before going to bed, so that it's ready for breakfast the next day.
So here it is, the recipe of my white bread loaf with orange zest and chocolate chips:
White bread loaf with orange zest and chocolate chips

Print recipe
Ingredients
| | |
| --- | --- |
| 370g | Pastry flour |
| 15g | Granulated sugar |
| 1 pinch | Salt |
| 15g | Yeast |
| 200g | Water (room temperature) |
| 20 | Milk powder |
| 50g | Butter (softened) |
| 70g | Chocolate chips |
| 1 | Orange zest (or 60g of candied orange zest) |
Directions
Note
Needless to say that you can replace the zest and chocolate chips with whatever you want (almost!).
The proofing time should not exceed the one indicated above, otherwise the final product will be to dry, especially on the top.
Bread loaves like this can be frozen for up to 2 weeks after baking or stored in the refrigerator inside plastic wrap for one day before proofing