Ingredients: what is gelatin and how to use it?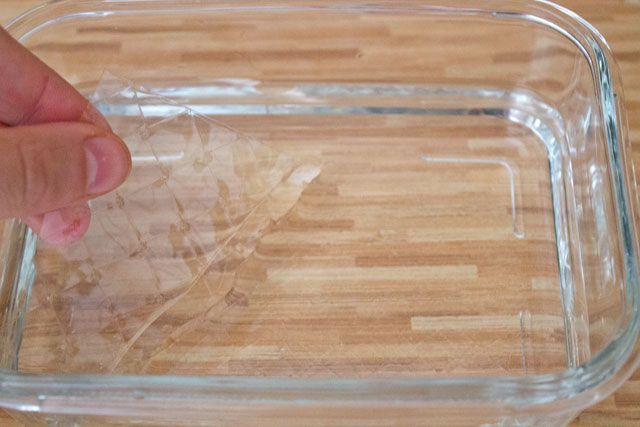 There was a time when I didn't know anything about pastry. I didn't know the techniques, nor the gestures nor the ingredients.
Gelatin terrorized me, don't know why, maybe because it's kinda magical: first it's solid, then it's soft and then it makes your cakes hold perfectly… Actually there is nothing frightening about gelatin, and it is very easy to use.
What is gelatin?
The concept is simple: gelatin is a natural product derived from a protein of animal origin (collagen). In pastry it is used as a thickening and gelling agent and it is commonly available in two forms:
Granulated gelatin: available as a brownish "powder".
Sheet or leaf gelatin: available in 2-gram, translucent, colourless rectangular sheets. It is slightly more expensive than granulated gelatin and it is often preferred for its lack of flavour and colour.
Gelatin is considered a food additive and can easily be found in the ingredients on product labels as "E441". Of course, gelatin is not good for people who don't eat, for any reason, pork and beef. You can check out a couple of my recipes with gelatin: panna cotta and Charlotte.
How to use gelatin?
A two-step process is necessary to use either granulated or sheet gelatin.
Step #1: gelatin must be bloomed (softened in cold water) for several minutes (5-10)
Step #2: gelatin is dissolved (at around 60°C); sheet gelatin is squeezed and used directly into a hot liquid/cream, while granulated gelatin absorbs the water, is melted on low heat and then added to the recipe
Gelatin will set only when chilled, not immediately. Usually, it takes a couple of hours for a cake with gelatin to be ready for serving. Never boil a mixture with gelatin as it will scorch very easily.
What is the "Bloom" for gelatin?
Gelatin is characterized by a "Bloom", which is its gelling power, usually from 125 to 265 (it comes from a scientific test called "Bloom"). The higher the Bloom, the higher the gelling power, thus the smaller the quantity required in a product. On supermarket gelatin you will probably not find any indication on Bloom: you can survive anyway, but just know that the most common supermarket gelatin is around 200 Bloom. The amount of gelatin to use will depend on the bloom and the desired result (i.e. a jello is different from a Bavarian cream).
How to substitute granulated and sheet gelatin?
Granulated and sheet gelatin can be substituted weight for weight in any recipe. Nevertheless, recipes calling for granulated gelatin usually include the amount of water necessary to dissolve the gelatin, so the recipe as well must be changed accordingly.
Other info on gelatin
Gelatin is reversible: this means that once it has set, it can be heated slightly and melted; this process can be repeated several times and gelatin will set again Acid liquids interfere with the setting point of gelatin. Kiwi, papaya, and pineapple juices contain enzymes that prevent gelatin from setting, unless they are boiled first.