Recipe: Panna cotta with strawberry gelée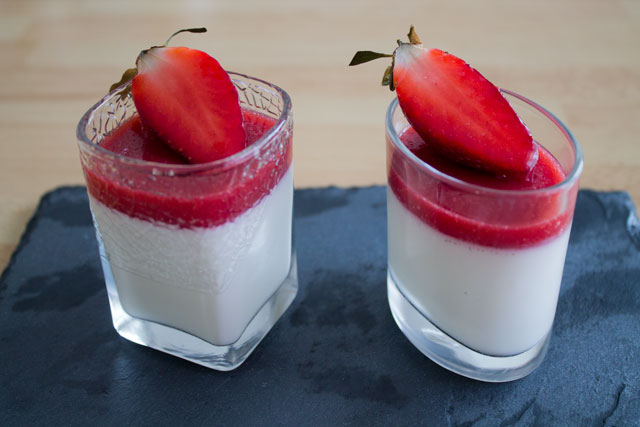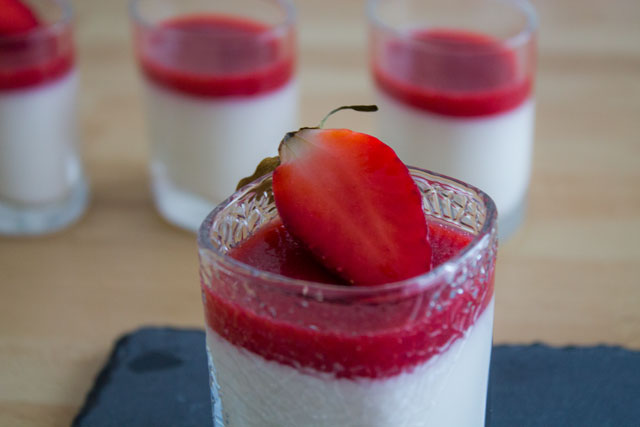 Panna cotta is a great dessert because:
It's good
It's super easy and quick to make
It's Italian 🙂
You can't get any easier than this. As the name says ("Cooked cream"), the recipe is basically "heat the cream and add gelatin", that's it.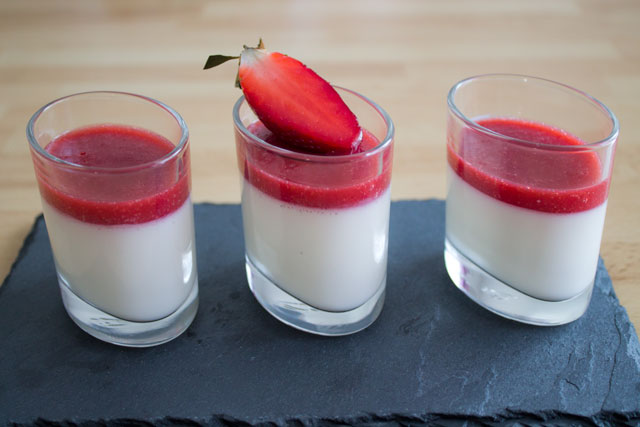 Anyone can make it, and it's particularly handy when you don't have much time to prepare a dessert for your guests: I can guarantee than it can be made in 15 minutes (ok, then you need to wait a bit for the gelatin to have effect)!
Panna cotta is usually topped with a gelée (which is just fruit purée with gelatin) and for this version I chose strawberries, but you can choose any other fruit (blueberries, raspberries, mango,… but avoid citrus fruits, kiwi and pineapple which don't work well with gelatin).
So you don't have any excuse now, even if you don't have an oven! Here's the recipe!
Panna cotta with strawberry gelée

Print recipe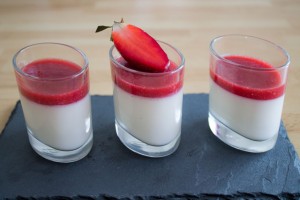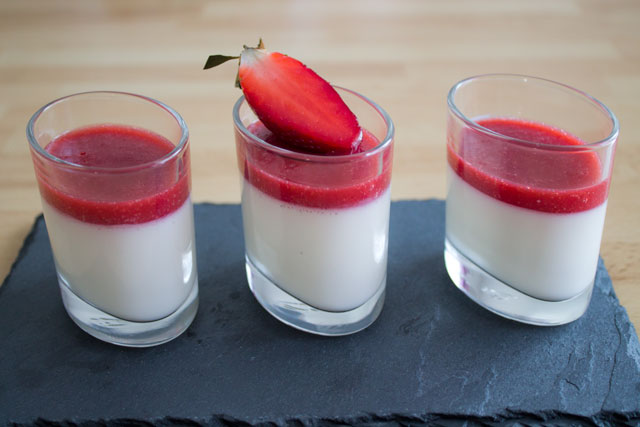 Ingredients
Panna cotta
| | |
| --- | --- |
| 400ml | Heavy cream |
| 40g | Granulated sugar |
| 6g | Sheet gelatin (~3 sheets) |
| 1/2 | Vanilla bean |
Strawberry gelée
| | |
| --- | --- |
| 10 | Fresh strawberries |
| 15g | Brown sugar |
| 3 | Sheet gelatine (1,5 sheets) |
Directions
Panna cotta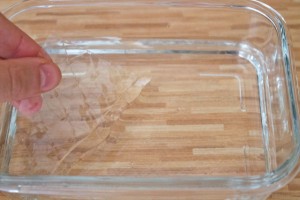 1
Soften the gelatin in cold water for at least 10 minutes. It should be ready when the cream is boiling.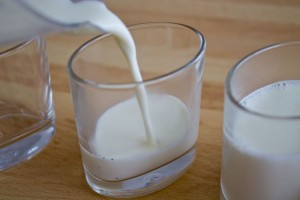 5
Pour the cream into small glasses or cups (tip: choose them large rather than tall). Make sure to stir the mixture every time before pouring, otherwise the vanilla seeds will fall to the bottom. Refrigerate the panna cotta for at least a couple of hours.
Strawberry gelée