Recipe: Crème Chiboust (Chiboust cream)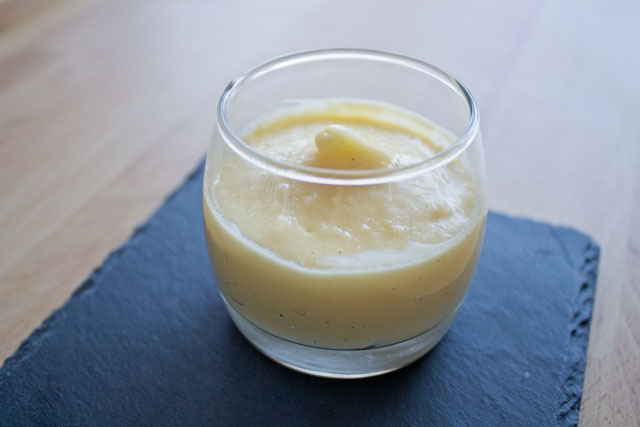 In the romantic setting of 19th-century Paris, Monsieur Chiboust, a pastry chef with his own shop in Rue Saint-Honoré, created the famous crème Chiboust.
Well, he also created the famous gâteau Saint-Honoré with crème Chiboust, but this post is about the cream only! 🙂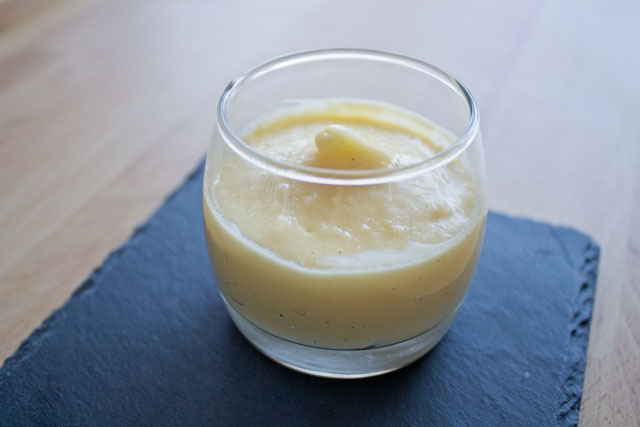 So what is Chiboust cream?
It is just a combination of pastry cream with gelatin and Italian meringue. The result is very light and can be used to fill and decorate cakes, but also baked tarts. If the tarts need to be baked with the cream, there is no need to use gelatin.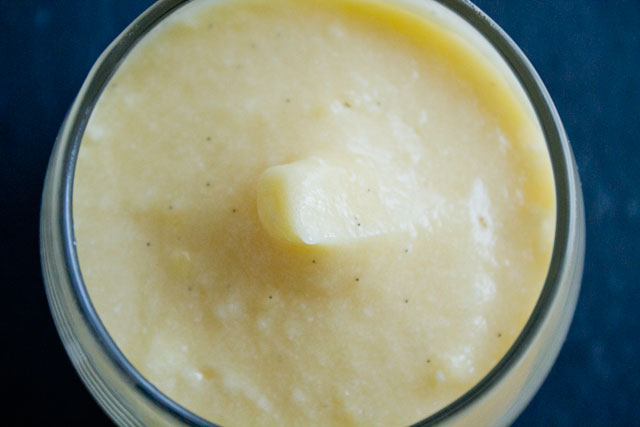 The preparation is quite particular because the pastry cream must be kept warm until the meringue is fully incorporated. This might pose some concerns in terms of food safety (a temperature between 30° and 60° C is an ideal condition for bacterial multiplication), so make sure to cover the cream while resting at room temperature, or even keep it on a bain marie.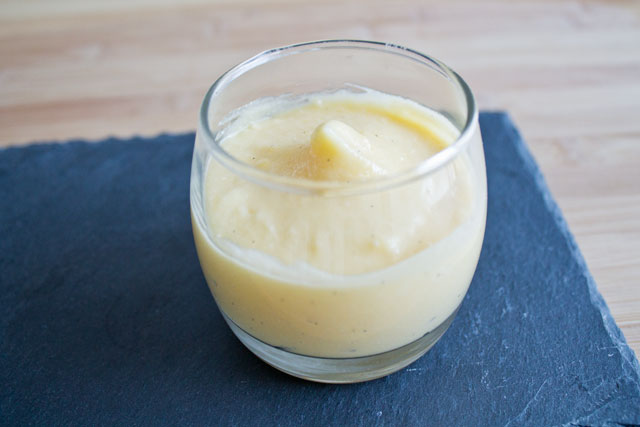 Crème Chiboust (Chiboust cream)

Print recipe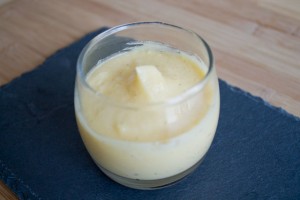 Ingredients
| | |
| --- | --- |
| 180ml | Milk |
| 20g | Granulated sugar (for the milk) |
| 250g | Granulated sugar (for the egg yolks) |
| 45g | Egg yolks (~ 2 egg yolks) |
| 1/2 | Vanilla bean and seeds (halved) |
| 18g | Cornstarch |
| 7g | Gelatin |
| 180g | Granulated sugar |
| 45g | Water |
| 90g | Egg whites (~ 6 egg whites) |
Directions
Note
Please remember that the Crème Chiboust is very delicate and can become "dangerous" since the pastry cream is left at room temperature for some time, during which bacteria could form in it.
To avoid risks while you prepare the meringue, you can cover the bowl with plastic film on the pastry cream and additionally you could also place temporarily the bowl on a bain marie: this will keep the cream at safe temperatures and prevent the formation of bacteria.
If the cream needs to be baked (e.g. to fill tarts), you can omit the gelatin.
It might be necessary to let the cream set a few minutes in the fridge before it can used in a piping bag.