Recipe: Dark chocolate shot glass dessert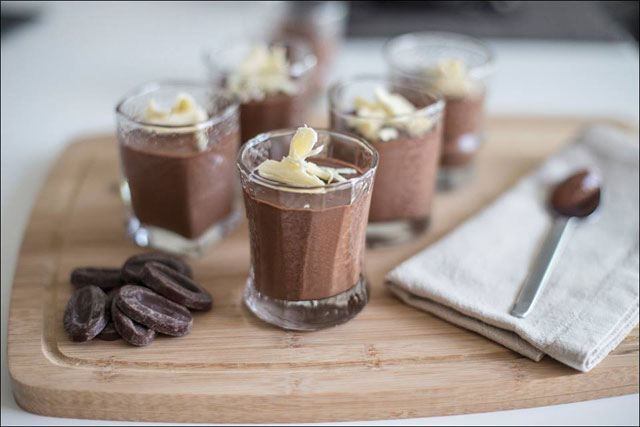 The hardest part of this recipe is translating the French name of the dessert: "verrine". (This just means that the rest is super easy!!!)
The so-called "verrines" are just small glasses used as containers for desserts (but also savoury appetizers, why not!): apparently they were "invented" in the mid-90's and started to gain popularity ever since.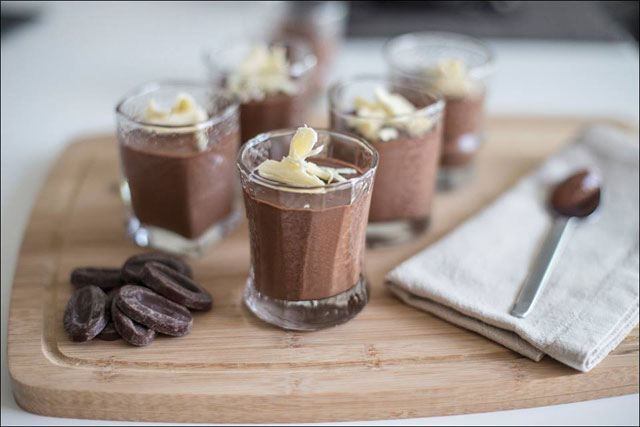 I decided to use shot glasses for a very simple dark chocolate dessert. These verrines are basically a custard sauce with the addition of dark chocolate.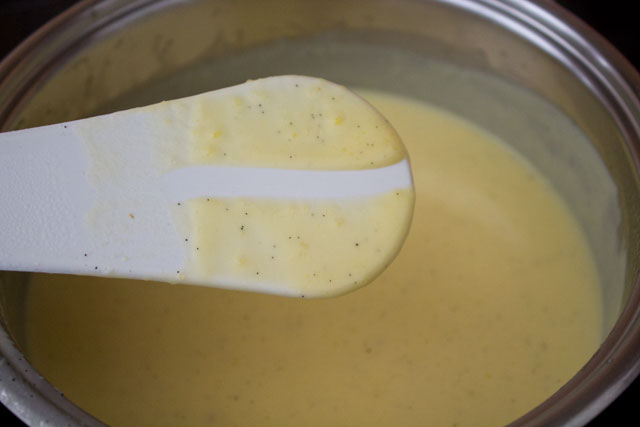 The chocolate melts in the warm custard sauce but once in the fridge it will make the dessert dense and creamy at the same time. Its consistency is quite similar to that of a crème brûlée.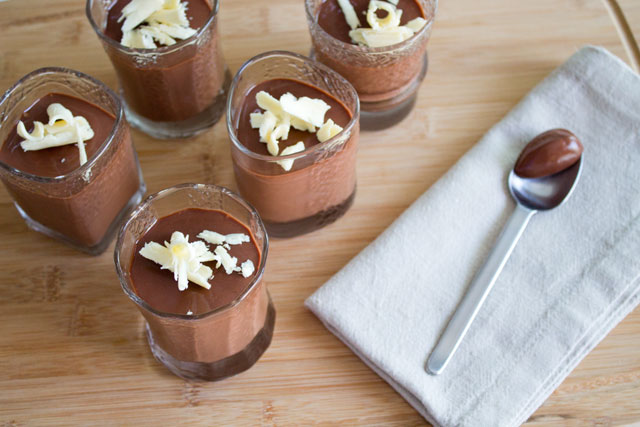 This is just a basic recipe, but, oh, do I need to tell you? You can add whatever you want on top: meringue or cookie crumbs, a raspberry coulis, fresh fruits… have fun!
Dark chocolate custard verrines

Print recipe
Ingredients
| | |
| --- | --- |
| 150gg | Whole milk |
| 150gg | Heavy cream |
| 30g | Granulated sugar |
| 1/2 | Vanilla bean (optional) |
| 3 | Egg yolks |
| 120g | Dark chocolate (70% cocoa) |
| | White chocolate |
Directions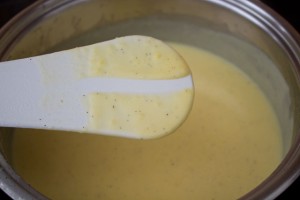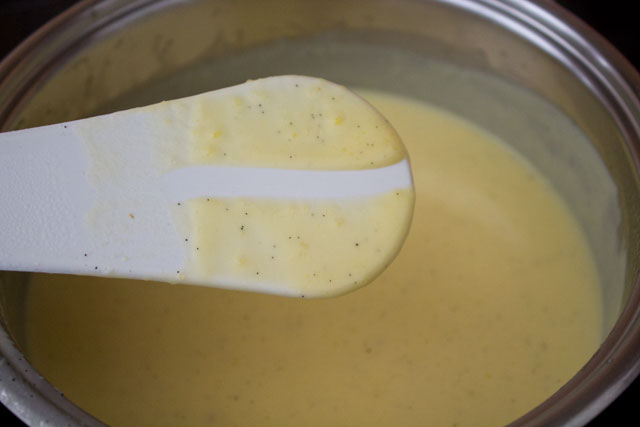 6
Continue stirring the custard until it reaches 82°C (pasteurisation temperature). Keep it at 82°C for a couple of minutes. In any case, the custard temperature should remain below 85°C to prevent the egg yolks from curdling (this means: absolutely DO NOT BOIL it!).
The custard is ready when it is thickened enough to leave a path on the back of a spoon when a finger is drawn across.
Note
The finished sauce should last 3 to 4 days.
Eggs are a potentially hazardous food with a high bacterial content, so they must be pasteurised by keeping the custard at 82°C for 1-2 minutes in this recipe. This will kill all the bacteria in the custard. Any temperature above 85°C is risky since the yolks might start curdling.
The final custard with pasteurised eggs should not be poured in the container that contained the raw eggs, as this would make the pasteurisation useless.
The custard must be chilled quickly to prevent the proliferationof bacteria