How to make a chocolate mousse with pasteurized eggs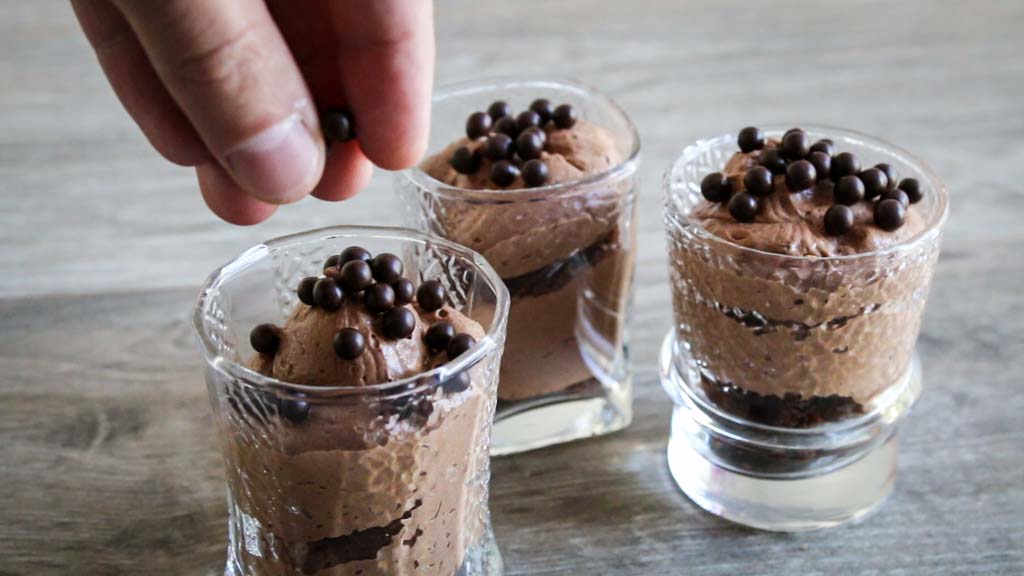 One of my favourite cakes is the Chocolate Royal, a marvelous and elegant entremet with a chocolate mousse and crunchy layers of praline paste and dacquoise.
Since I cannot even remember the last time I made a chocolate mousse, I decided to try again while recording a video.
The recipe this time was slightly different from the one I used in my Chocolate Royal, and I'd say it's even better!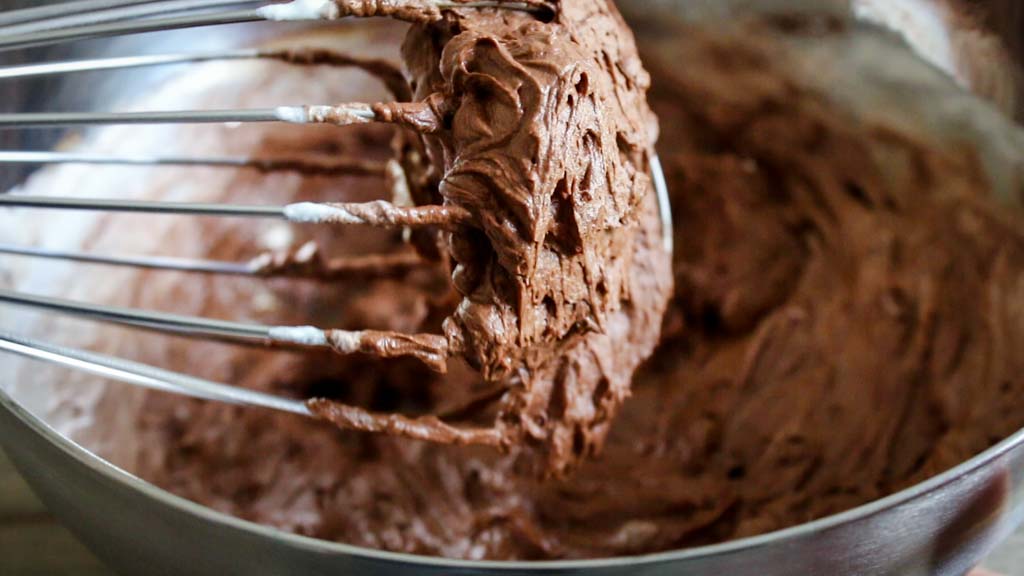 Of course, using raw eggs is a big no-no for me, so I always stick to the pâte à bombe, which is just a mixture of pasteurized egg yolks with hot sugar: this way all the bacteria in the raw eggs are killed and the mousse is perfectly safe to eat! (And the final result is also much more stable and with a great texture!)
To make a pâte à bombe, the process is similar to that of an Italian meringue: start whipping the egg yolks at high speed; in the meantime prepare a syrup with sugar and water and bring to a boil. When the syrup reaches a temperature between 115°C and 121°C you can pour it over the egg yolks and whip until the mixture is room temperature.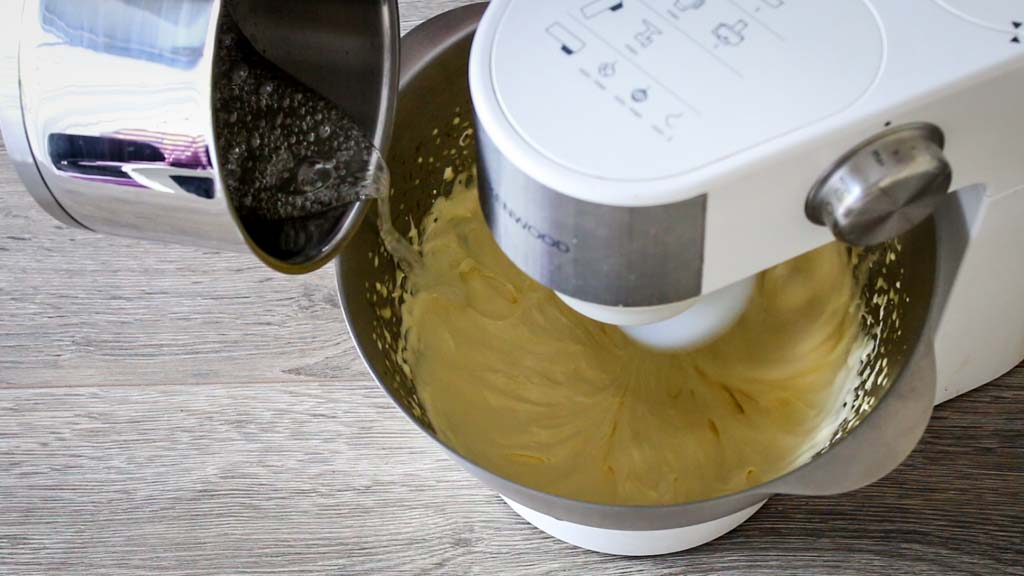 Nothing complicated, you just need a thermometer (which I bought for 15€ in my supermarket).
So what do you think about this recipe and video? Did I convince you to join the pâte à bombe side of the force? 🙂
Chocolate mousse with pâte à bombe

Print recipe
Ingredients
| | |
| --- | --- |
| 220 | Egg yolks |
| 220 | Granulated sugar |
| 55 | Water |
| 440 | Dark couverture chocolate |
| 880 | Whipped cream |
| 10 | Gelatin (optional - only if the mousse has to be used as a cake filling) |
Directions