Video: Pumpkin pie (tart, actually)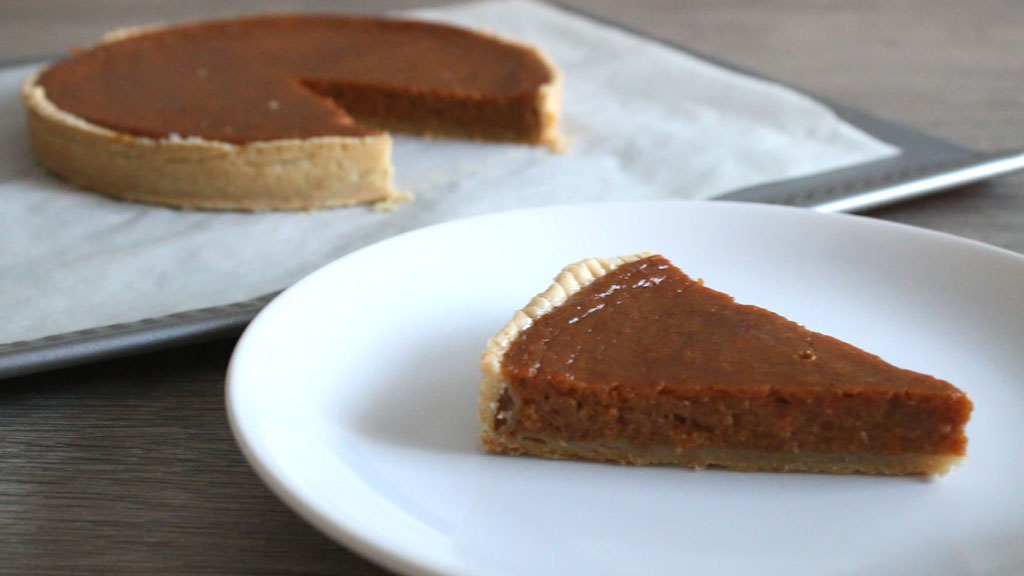 Last year I was invited to a real Thanksgiving dinner hosted by a real American with real American food. It was my first experience of the kind and I've loved it: the atmosphere was very nice and the food was very good and different from what I'm used to (but the quantities were very similar to my family's Christmas dinners).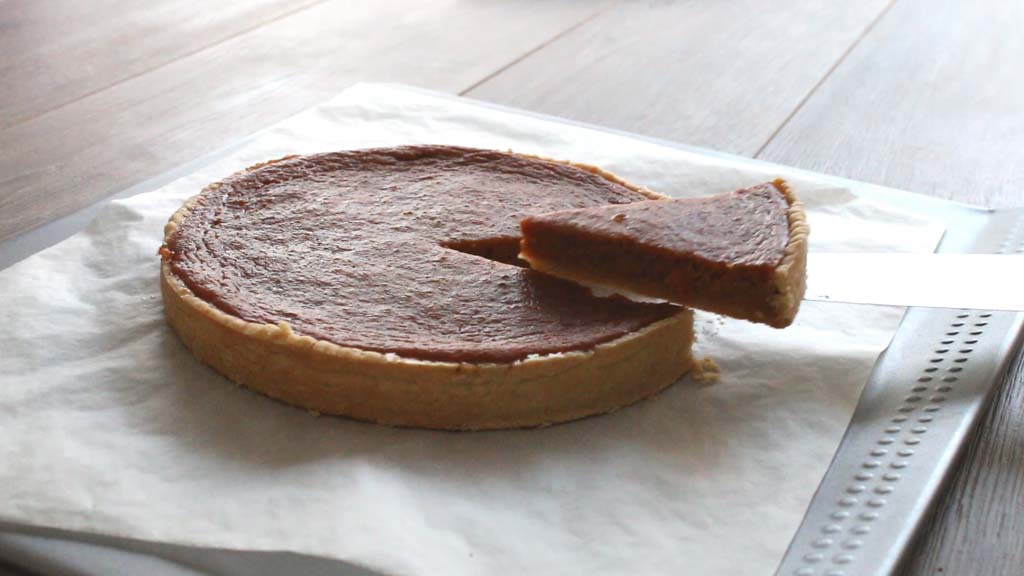 I was in charge of the dessert and decided to go traditional with a pumpkin pie; I was not super satisfied with the step-by-step photos so in the end I didn't publish the recipe.
This year, though, I've had a new attempt at it and transformed the pie into a tart (yes, there is the difference and although there is no strict rule, a tart has vertical edges while a pie has oblique ones). Oh, and this time I also made a video! 🙂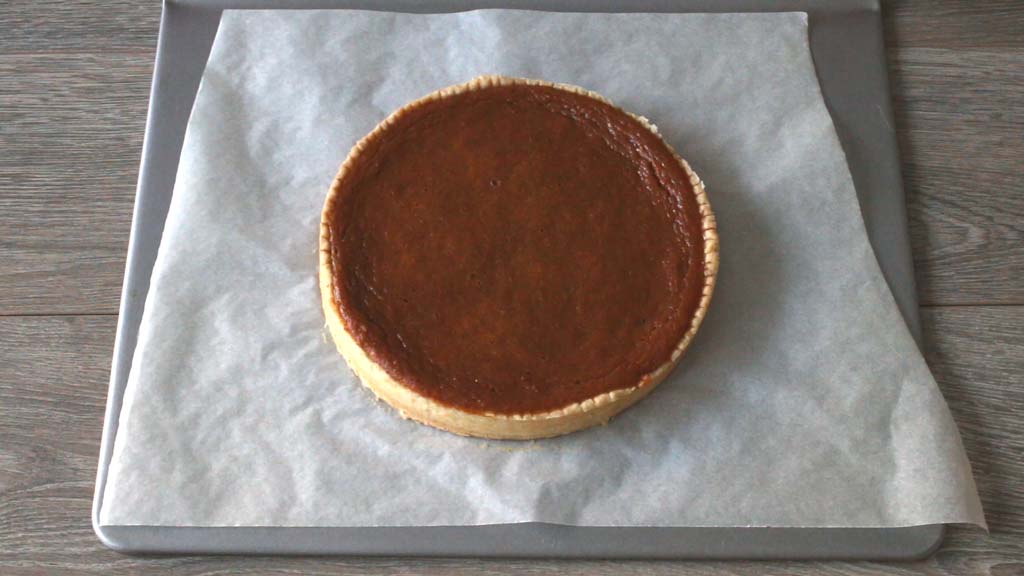 So enjoy this pumpkin tart with a crust of flaky dough (pâte brisée), which does not contain eggs and is very easy to make and roll out.
Full directions and photos after the video!
Pumpkin tart

Print recipe
Ingredients
1 pinch
Black pepper
Flaky dough
| | |
| --- | --- |
| 160g | Unsalted butter, cold and diced |
| 220g | Pastry flour |
| 40g | Water, cold |
| 4g | Salt |
| 8g | Granulated sugar |
Filling
| | |
| --- | --- |
| 60g | Eggs (beaten slightly) |
| 290g | Pumpkin puree |
| 110g | Brown sugar |
| 1 pinch | Salt |
| 2g | Nutmeg, ground |
| 2g | Cloves, ground |
| 4g | Cinnamon, ground |
| 2g | Ginger, ground |
| 45g | Milk powder |
| 170g | Water |
Directions
Flaky dough
Filling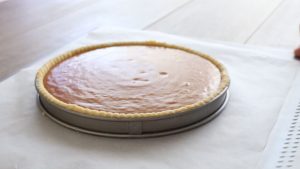 21
Fill the tart shell and bake at 200°C for 15 minutes, then lower the temperature to 180°C and keep on baking for 40-50 more minutes until the filling is not wobbly anymore.