Tips: How to spice up a fruit salad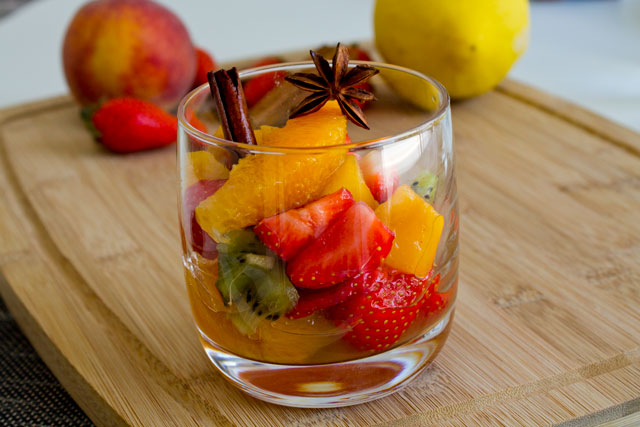 You don't necessarily need to master dozens of pastry skills nor spend hours to make an interesting and flavourful dessert!
Sometimes you can't bake or just don't have the time, but that does not mean you have to skip the dessert! 😛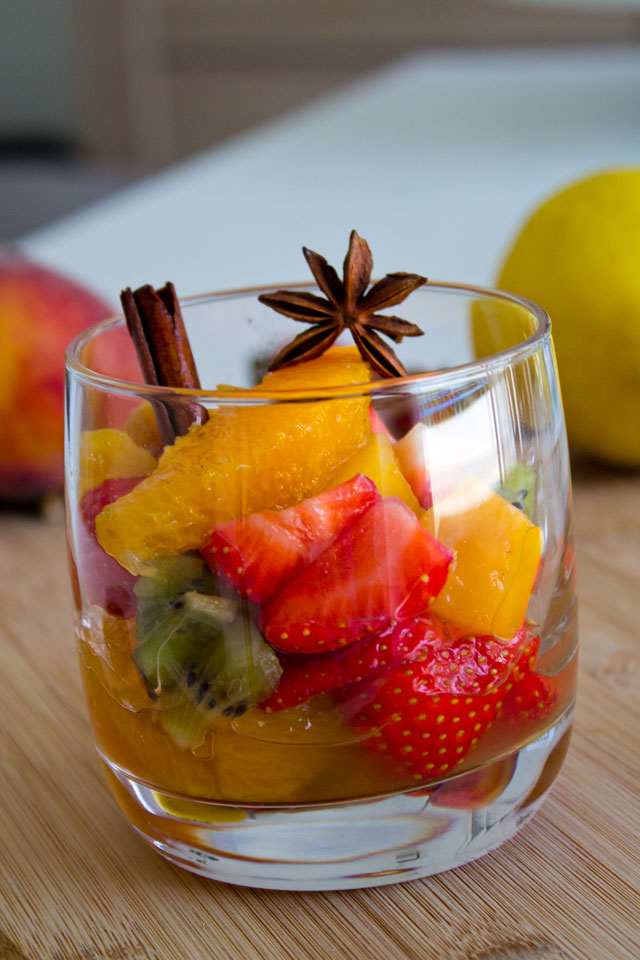 A fruit salad is an excellent and colourful way to finish a meal and it can be made with any kind of fruit you have in your fridge.
I recently tried giving the standard fruit salad a twist by adding a "spiced up" sugar syrup and the result was excellent!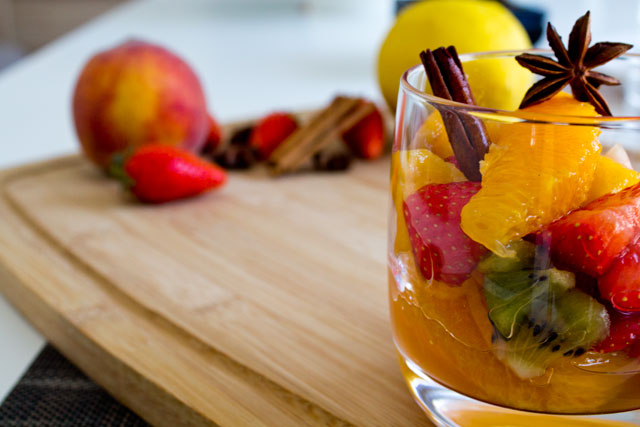 The secret is steeping herbs and spices in a simple syrup made of water and brown sugar in equal parts. My fruit salad was flavoured with fresh ginger, cinnamon, orange, coriander seeds, star anise and vanilla.
How will you make yours? 🙂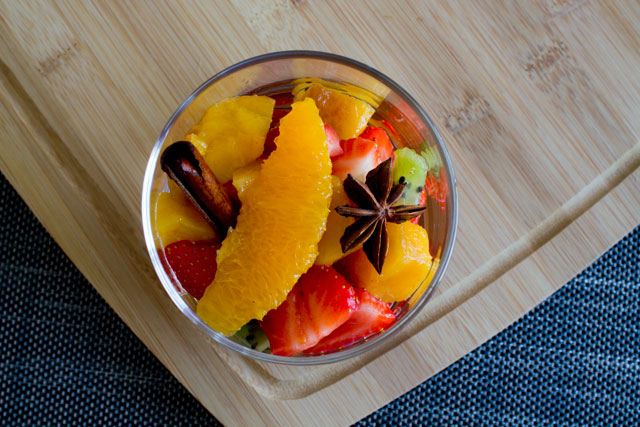 Spiced up fruit salad

Print recipe
Ingredients
Spiced up syrup
| | |
| --- | --- |
| 150g | Water |
| 150g | Brown sugar |
| 20g | Fresh ginger (chopped coarsely) |
| 1 | Orange zest |
| 1 | Lemon slice |
| 1 | Vanilla bean (split) |
| 1 teaspoon | Coriander seeds |
| 2 | Star anise |
| | Cinnamon sticks |
| | Any other herb or spice you like! (mint, nutmeg, chili pepper, cardamom,..) |
Fruit salad
| | |
| --- | --- |
| 1 | Orange |
| 200g | Strawberries |
| 1 | Mango |
| 1 | Kiwi |
| | Any other fruit you like! (grapefruit, pineapple, pear, apple, papaya...) |
Directions