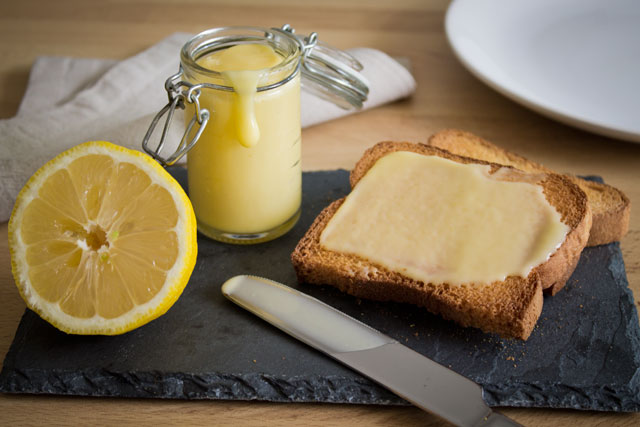 Curds are a type of stirred custards made with eggs, sugar, fruit juice and butter. Sugar is essential to create the emulsion with the eggs and the butter.
For this reason, curds are usually flavoured with acids, and this recipe is the most classic of all: lemon curd.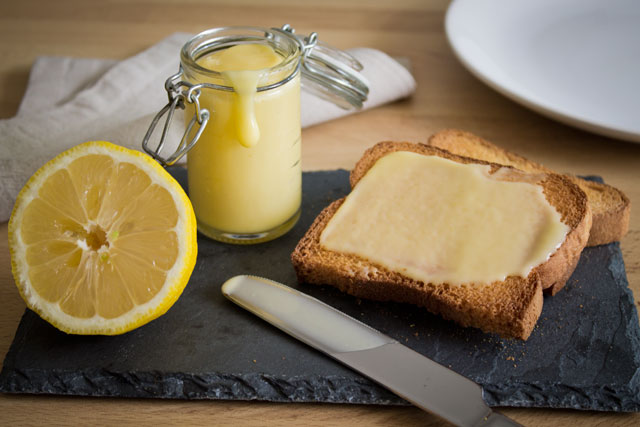 I've used the lemon curd many times as tart filling, but, oh, how it's great on toasted bread! The relatively-high quantity of butter it contains allows the final cream to be perfectly spreadable. And yummy! (No, don't worry, the curd won't taste like butter!) 🙂
This recipe comes from the book "On baking" and I love it because it's very balanced in terms of tartness and sweetness.
Lemon curd

Print recipe
Ingredients
| | |
| --- | --- |
| 120ml | Lemon juice |
| 195g | Granulated sugar |
| 4g | Lemon zest (grated fine) |
| 120g | Eggs (~2 large eggs) |
| 180g | Unsalted butter (room temperature) |
Directions
Note
The lemon curd can be used immediately to fill tart shells or it can be chilled and stored in the refrigerator for a few days
Refrigerated lemon curd is excellent also spreaded on toasted bread as a breakfast treat