Apple compote – A healthy fruit dessert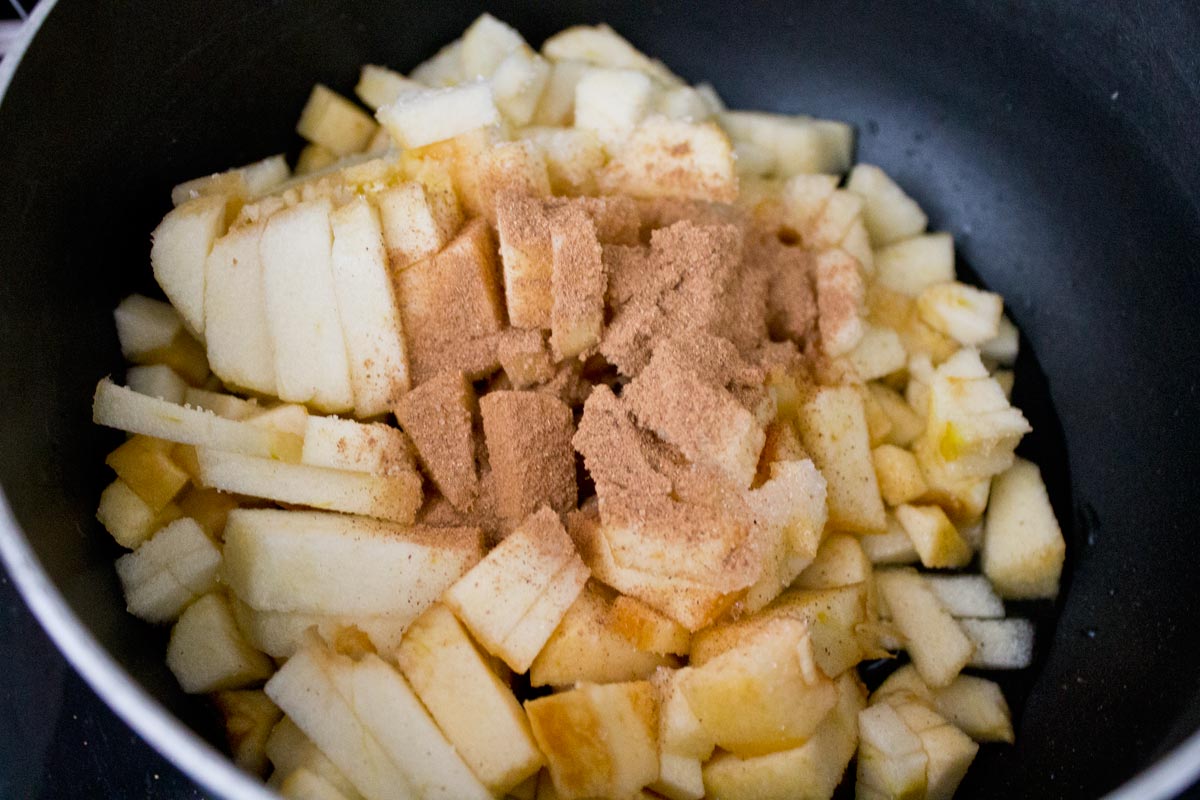 If you are tired of eating fruit always the same way, you can try this healthy alternative that here in France is called "compôte".
It is basically a fruit purée with a small amount of sugar and some flavourings that enhance and complement the taste of fruits.
The most common fruit purée you can find is with apples and it's very easy to make.
Personally I love apples with cinnamon, so that was my choice for flavouring, but you can also use vanilla, citrus zests, or even mix different compotes!
You can use this recipe for a light standalone dessert, but also to fill tarts or other pastries like apple turnovers made with puff pastry.
Apple compote

Print recipe
Ingredients
Compote
| | |
| --- | --- |
| 400g | Apples (diced) |
| 20g | Brown sugar |
| 90ml | Water |
Flavouring
| | |
| --- | --- |
| A few | drops of lemon juice |
| 1 tablespoon | Ground cinnamon |
| 1/2 | Vanilla bean |
| 1 | Lemon or orange zest... |
Directions
Note
If you want to fill apple turnovers or tarts, the compote should be drier, so it must be cooked on very low heat without water (just make sure you stir it every once in a while to prevent it from sticking to the saucepan).