Italy wins the World Chocolate Masters 2013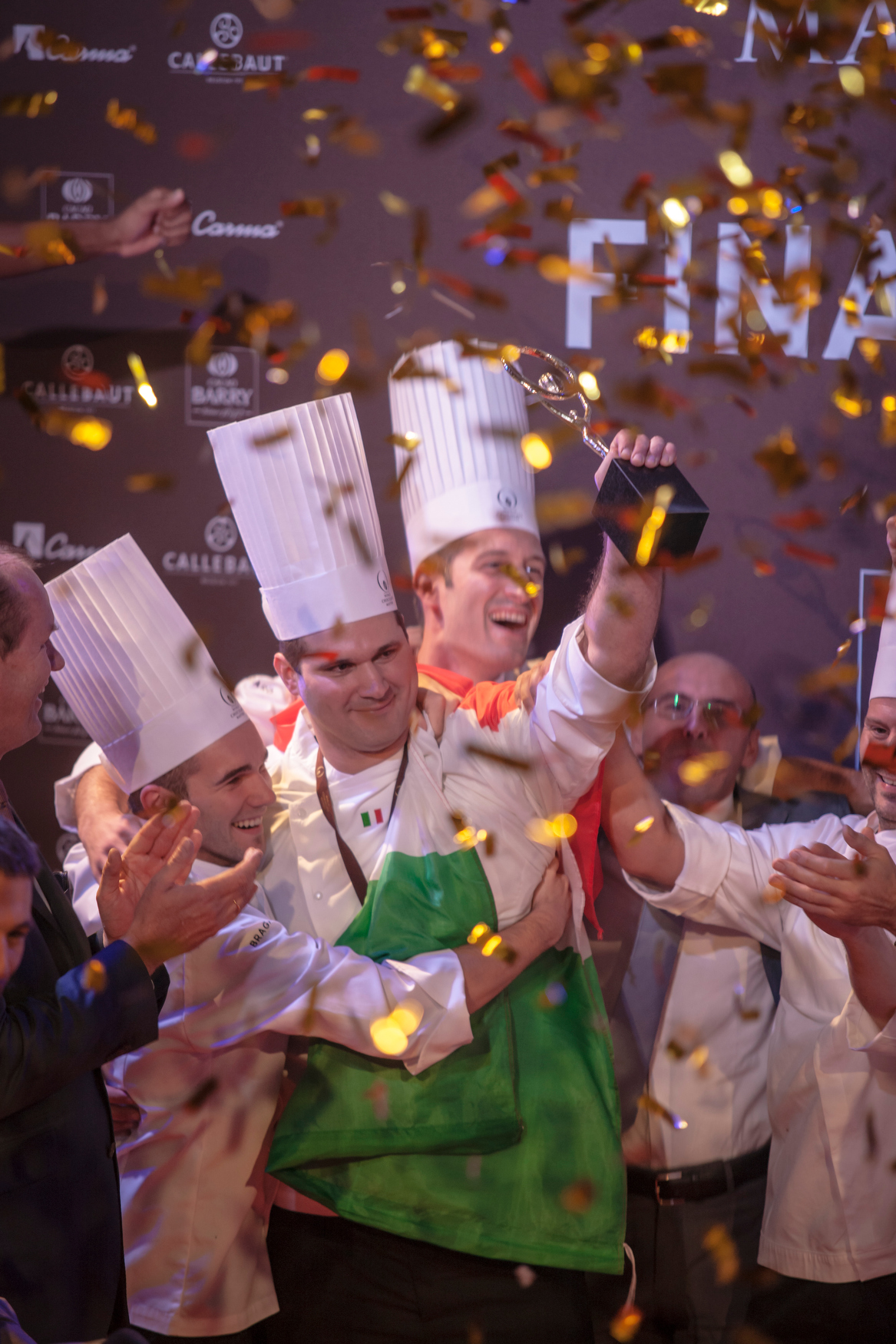 The World Chocolate Masters is a competition among great professional chefs from all over the world.
The final took place in Paris from October 28th-30th and it was a very high-level, demanding challenge. The assignments for the competition demanded the creation of:
– A Chocolate Showpiece
– Dipped Pralines
– A Chocolate Layered Cake
– A Gastronomic Chocolate Dessert
– Moulded Pralines
– A "Creation of the Architect of the World"
All the required tasks are already quite complex and this year the theme did not make things easier, since it was "The architecture of taste"! :-O
I wouldn't know where to start, but the contestants definitely knew what they were doing and came out with stunning decorations for their creations!
I'm proud to say that Davide Comaschi for Italy won the competition + a prize for best chocolate showpiece!
The chocolate showpieces were the most stunning creations in this competition… Here are my favourite:
…and the best one:
Here are some of the layered cakes:
…and finally, some gastronomic desserts:
(All pictures have been taken from the WCM's official site)