Salon du chocolat 2013 in Nice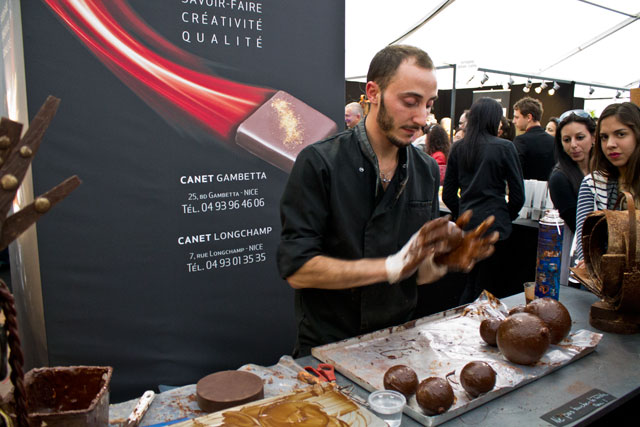 This weekend Nice hosted the crowded "Salon du chocolat et saveurs d'exception" right on its famous seafront, the Promenade des Anglais.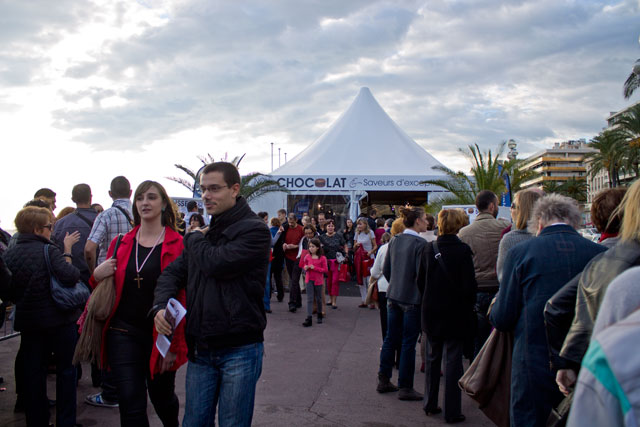 Many exhibitors from Nice and nearby cities were present for this celebration of chocolate…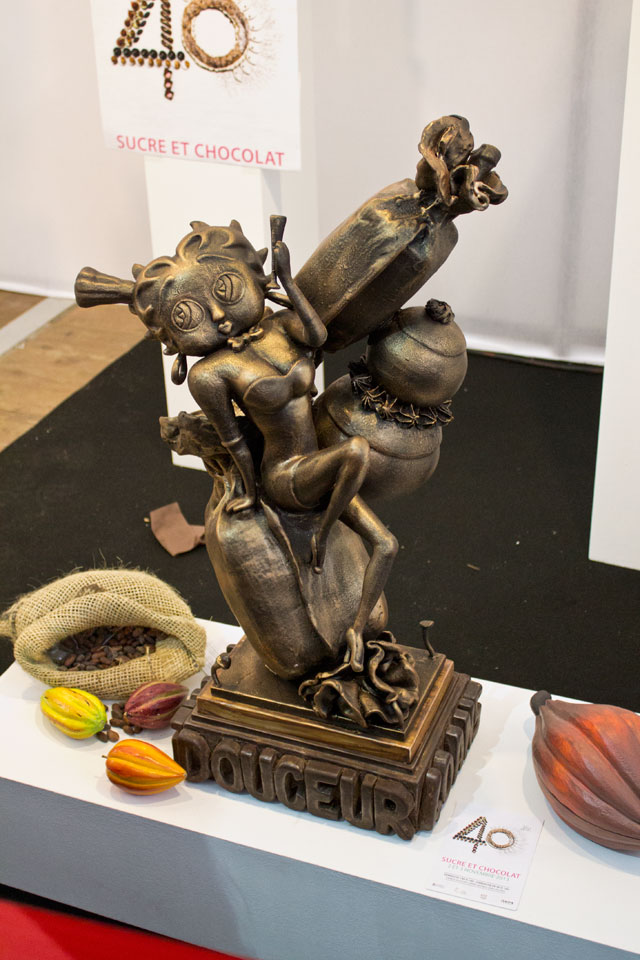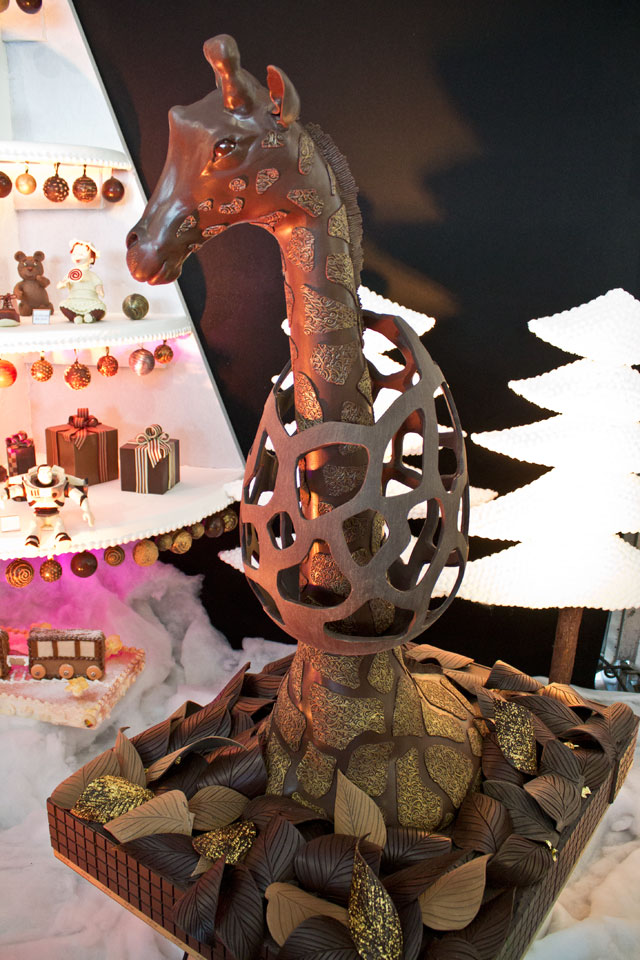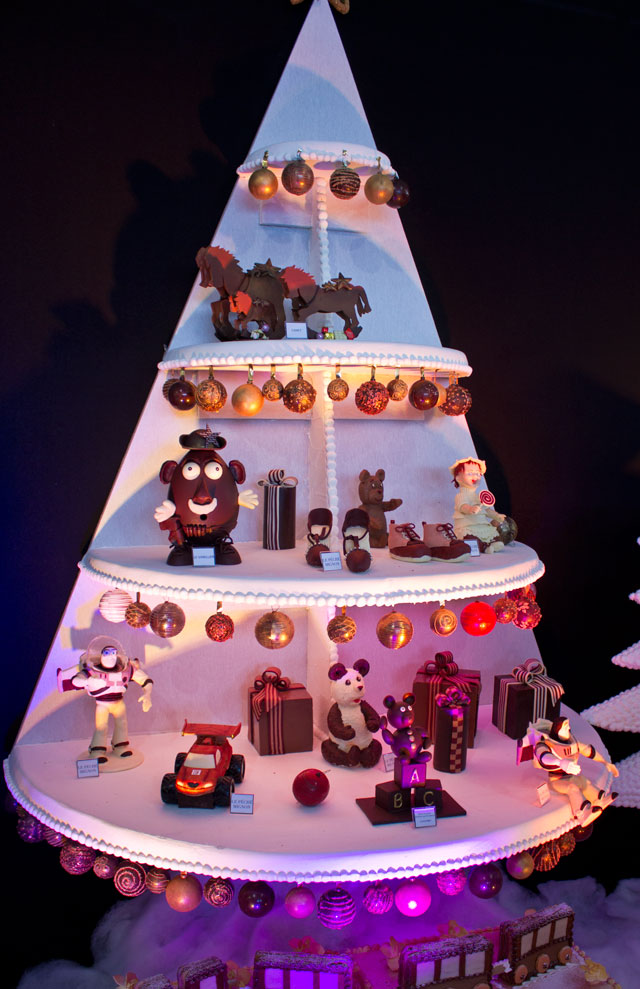 …but not only that. We're in France, so of course that means… macarons everywhere!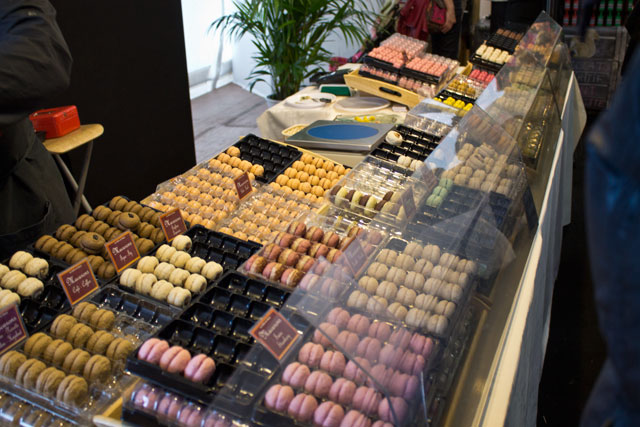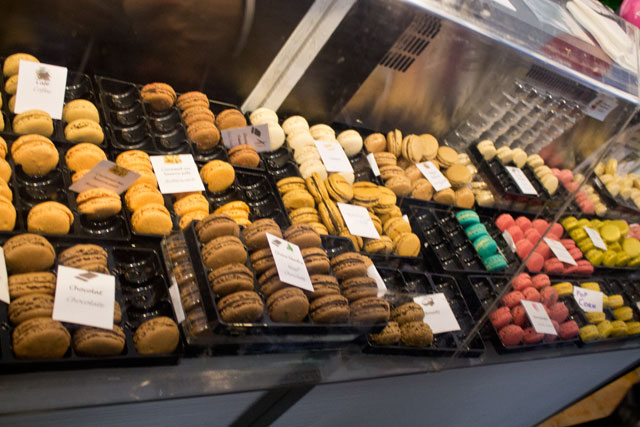 But there were also some more original products, like… chocolate-dipped olives (not my favourite)!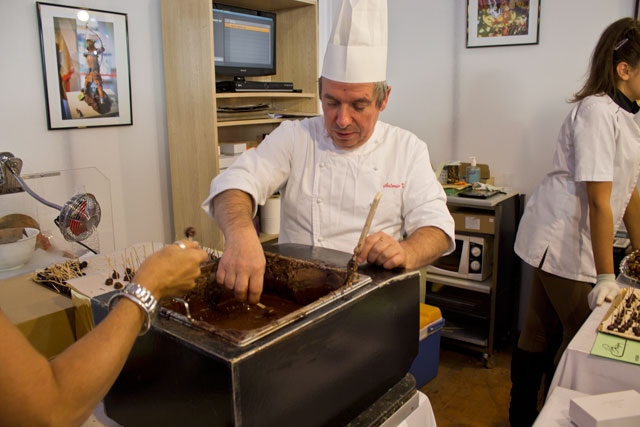 Among the stands I liked the most, there was the one with the French finalists from the Junior World Cup of Pastry 2013, Floriane Grand and Nicolas Innocenti who were creating chocolate showpieces: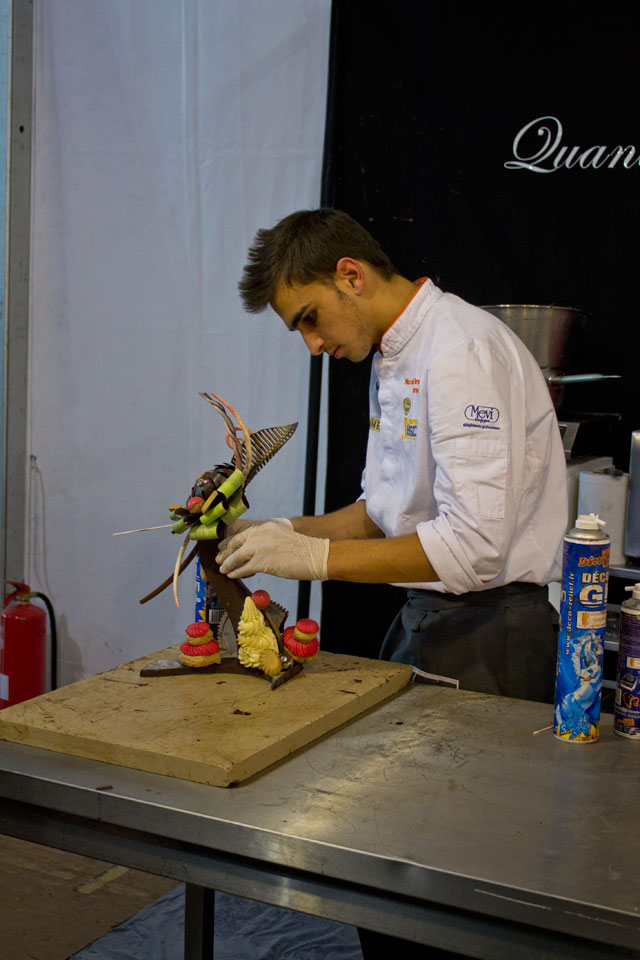 …then the stand by Pâtisserie Canet in Nice, where a small showpiece was being assembled in front of visitors: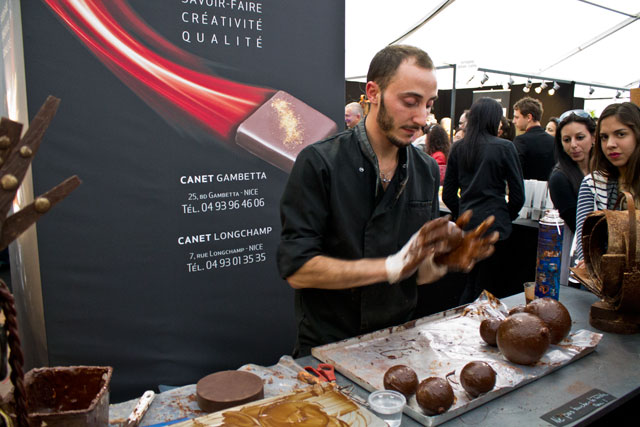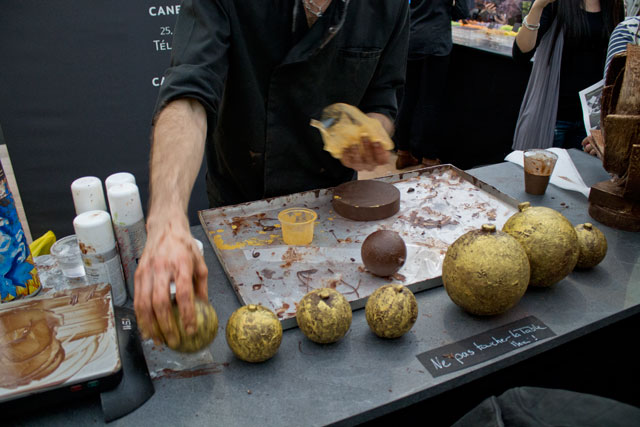 And finally, I really liked the stand by Pâtisserie Lac, where some Christmas creations were on display: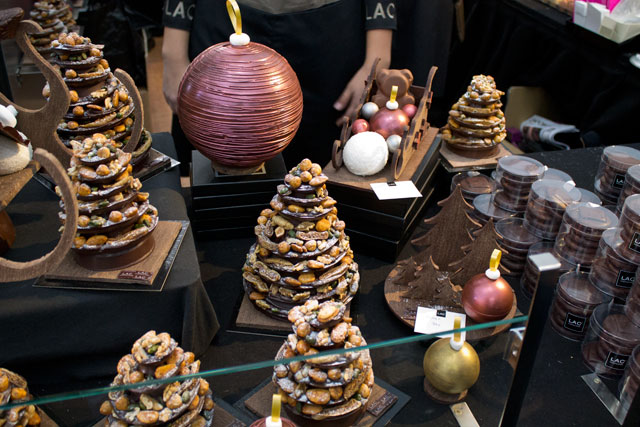 …but the stand also had a counter for "customizable" desserts, with a choice of different flavours: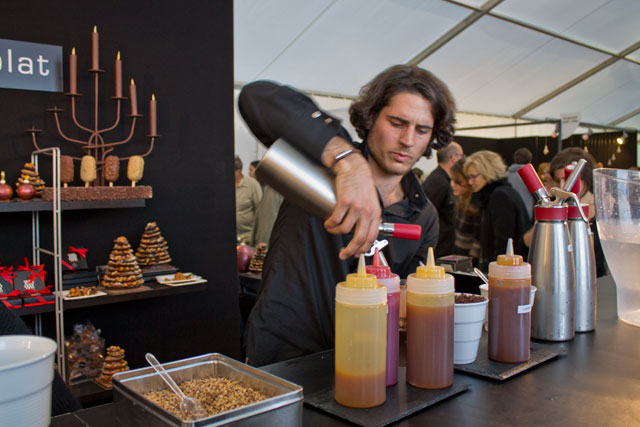 I enjoyed my dark chocolate mousse with caramel sauce and hazelnuts right in front of the stand, with an amazing view on the sea. Cheers!