Photos from the Salon du Chocolat 2013 in Cannes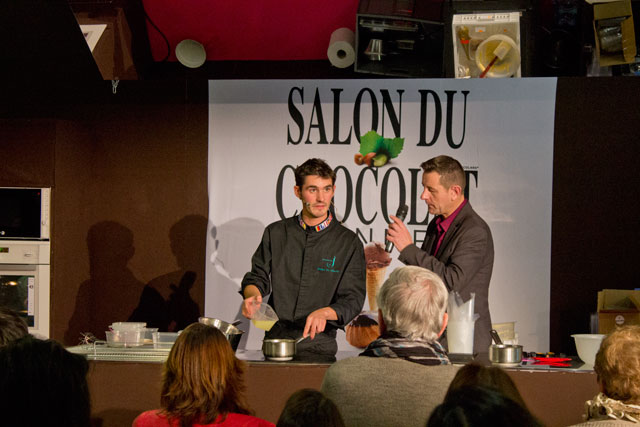 Last week Nice hosted a chocolate fair on its seafront, but this weekend it's Cannes's turn to open the doors of its famous "Palais des festivals" (where they hold the film festival every year) for the "Salon du chocolat".
Many exhibitors from the region and from France in general gathered to showcase their creations a few steps away from the Croisette.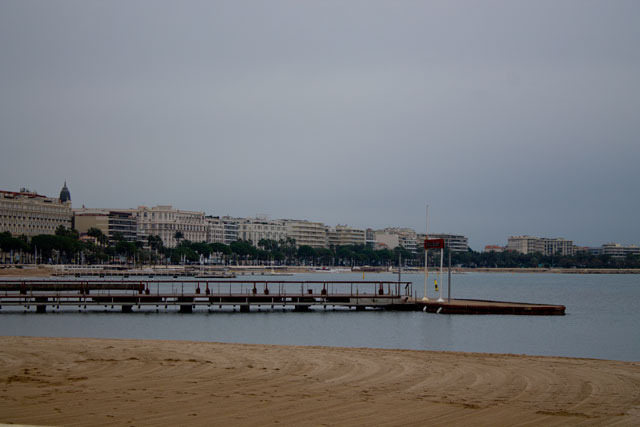 Loooots of people came to visit this real celebration of chocolate! 🙂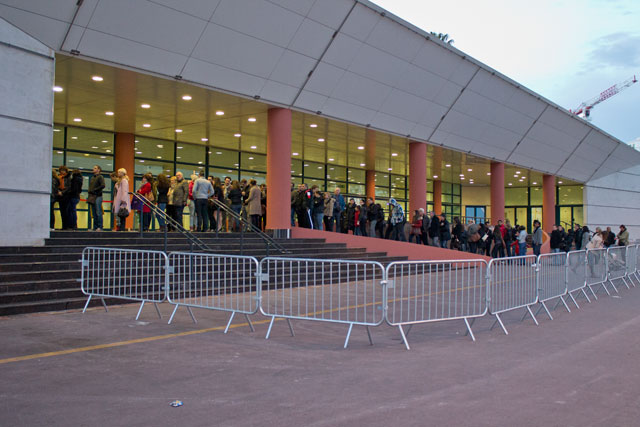 And there literally was chocolate everywhere! Tons of chocolate in every form!
It was a great chance to meet many artisans and to learn about different types of chocolates coming from different regions of the world.
There was also a conference area with different speakers every hour and I listened to the speech by Nico Regout, founder of the "Maison Pierre Marcolini" who talked about the risks of chocolate mass production (which makes rare cocoa beans disappear) and made us taste chocolates of different origins.
Some stands also featured some nice showpieces:
Of course here in France there is always some space for macarons!
And then it was time for a break, so I headed over to Jean-Luc Pelé's stand…
…to taste a Venezuelan chocolate mousse with hazelnuts and chocolate chips.
Jean-Luc Pelé also had a "standard" bar offering drinks and bakery products, with an amazing view on the port of Cannes! 🙂
Also some of my favourite pâtissiers from the region were there. One of them was Christian Camprini, (Meilleur ouvrier de France Chocolatier – It means he's really good!) from Valbonne.
Finally, the young World Pastry Champion Jérôme de Oliveira was present at the Salon with his stand…
…his "bar" with hot chocolate and smoothies…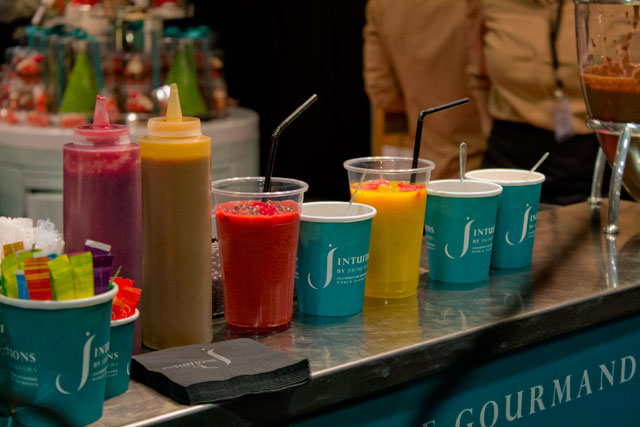 … and then he also made his Mojito baba on stage!
This year the Salon was definitely bigger and better than last year! I wonder what the one in Paris is like (certainly huge), I hope I can go there next year! 🙂