Recipe: Pains au chocolat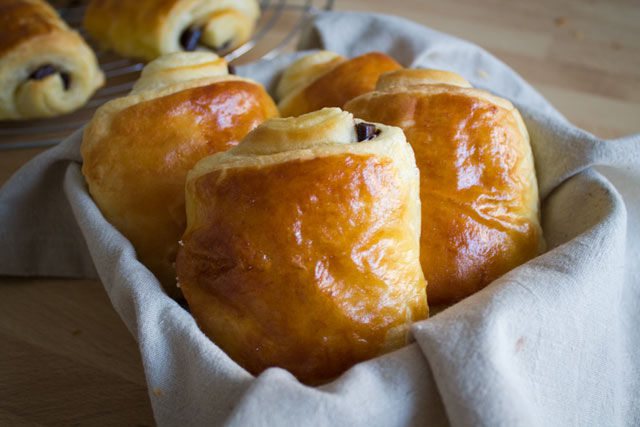 I recently published a recipe of croissant dough, a pastry fundamental.
This yeast dough which is laminated like puff pastry (a bit less, actually) is perfect to make viennoiseries such as croissants, but also pains au chocolat.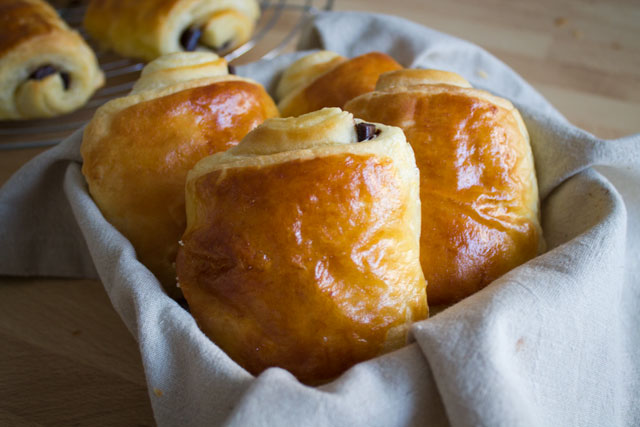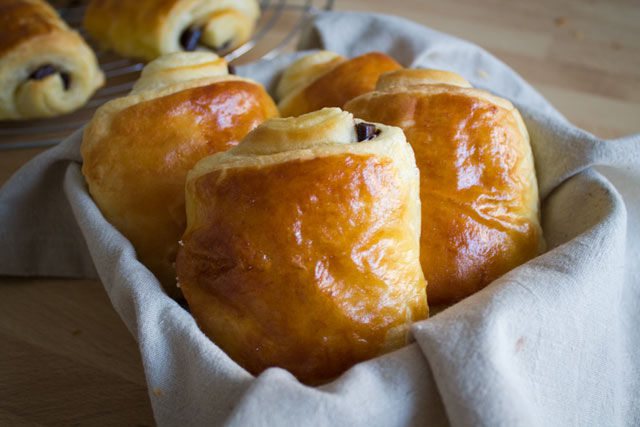 Pains au chocolat, also referred to (by me) as the most delicious way to start your day, are rectangles of croissant dough rolled around one or two chocolate sticks (I don't see why you should put only one, though!). 🙂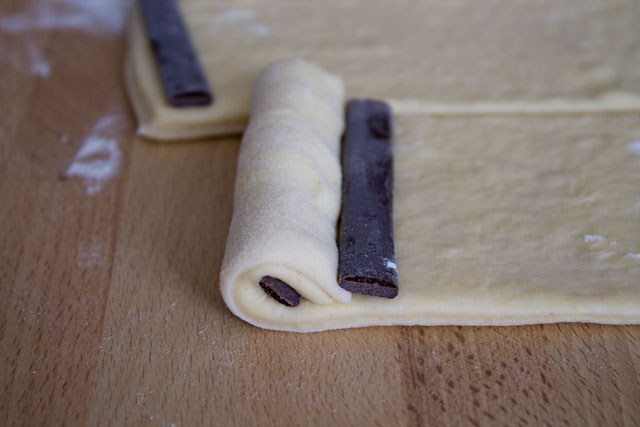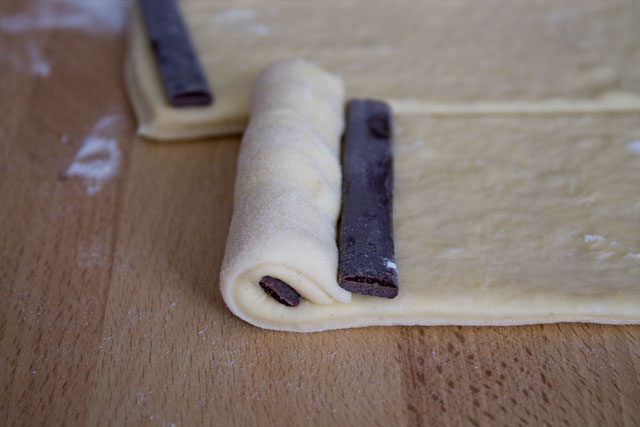 I find pains au chocolat much easier to make than croissants, mainly because they are easier to roll.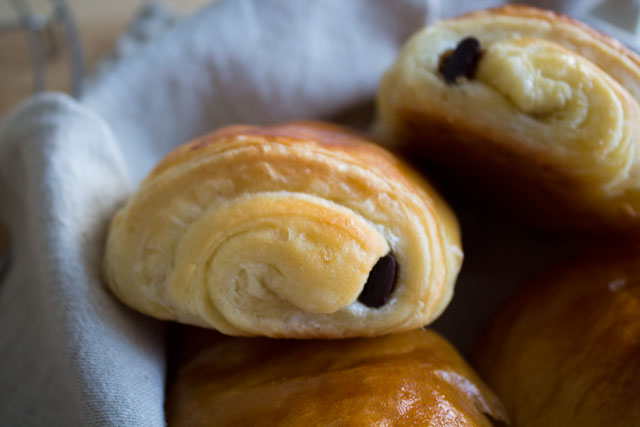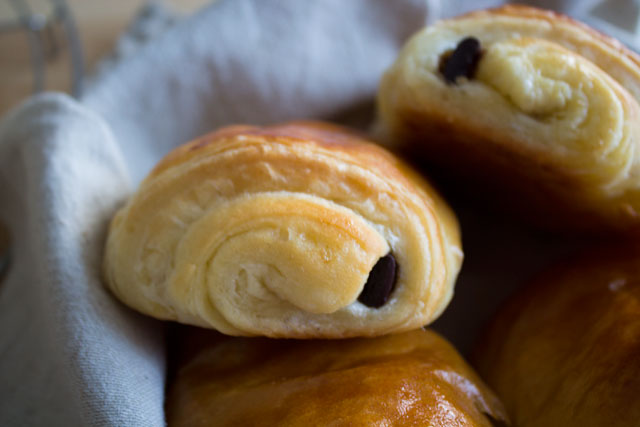 It is advisable to use chocolate sticks as filling, but also some coarsely-chopped chocolate will do.
As mentioned in my article about croissants, freezing is possible for pains au chocolat too, since making fresh ones in the morning might might take a while!