Recipe: Tarte Tropézienne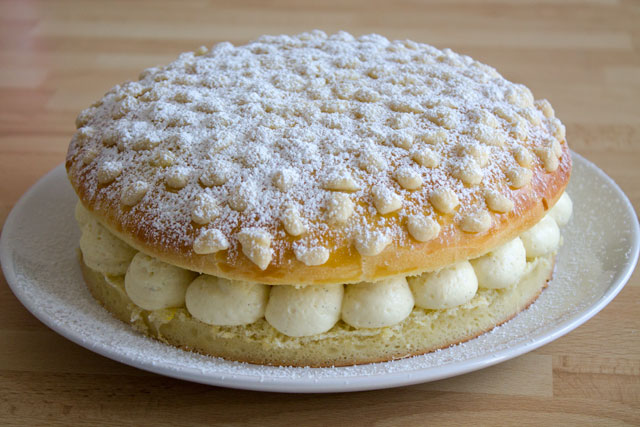 Two years ago I went to Saint Tropez, the famous chic town on the French Riviera where all the hip people go to spend their summer (and a lot of money). 🙂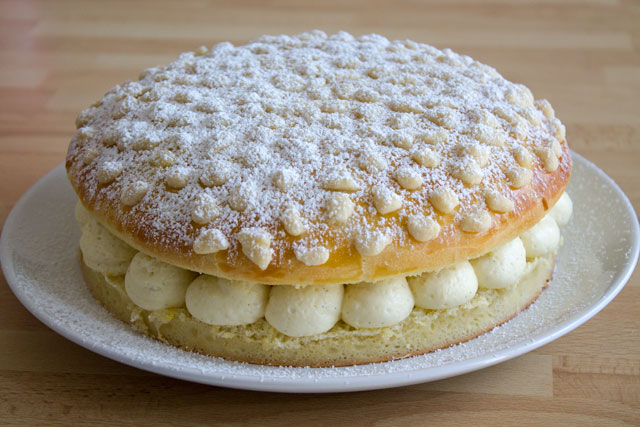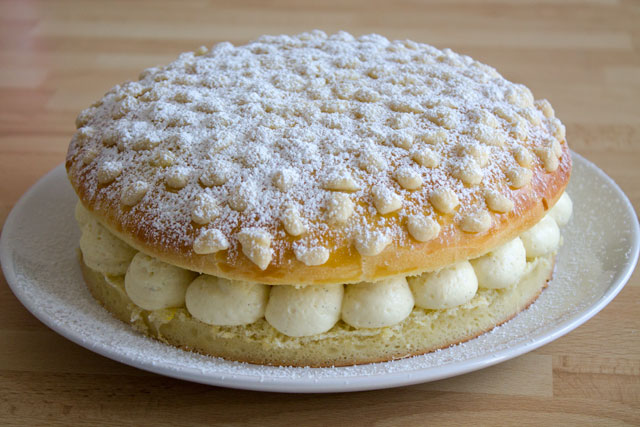 In my trip, I couldn't help but trying the famous Tarte Tropézienne, the town's specialty. Alexandre Micka, a Polish pastry chef in St Tropez invented this cake for the cast and staff of a movie production in St. Tropez in the 50's.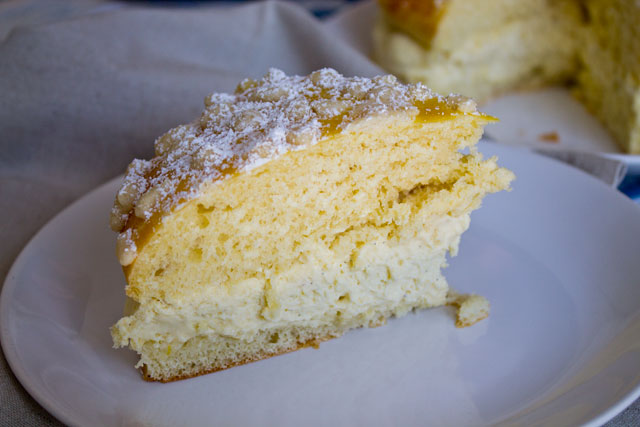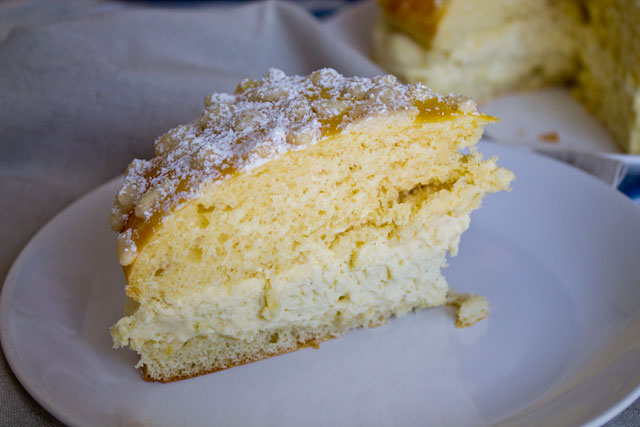 The main actor, Brigitte Bardot, loved the cake and suggested the name, not caring at all about the fact that this is not a tart! 😛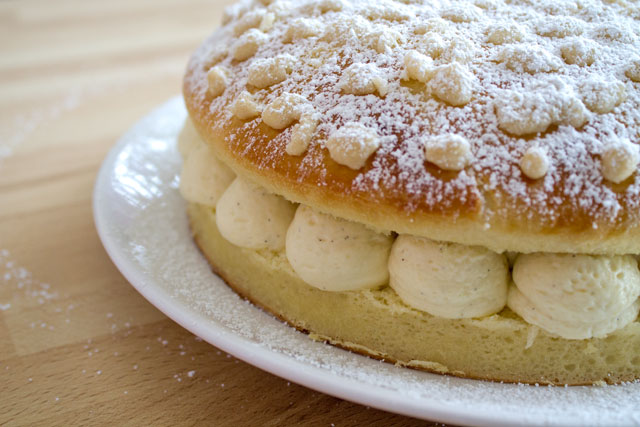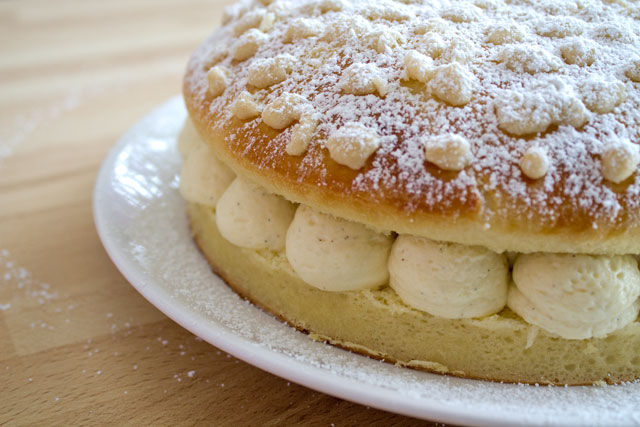 The Tarte Tropézienne is in fact a round brioche with pearl sugar and a sort of pastry cream and buttercream filling, with a delicate flavour of orange blossom water.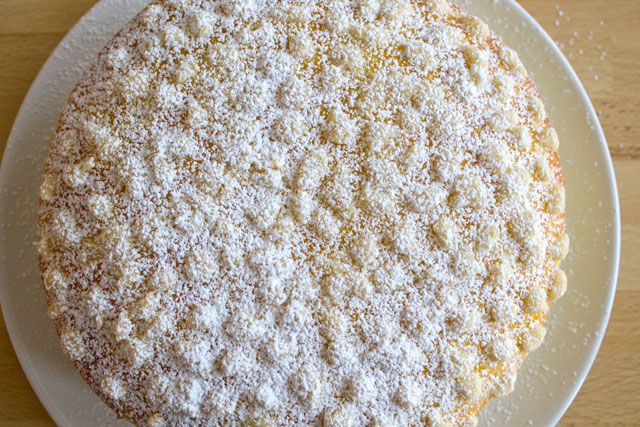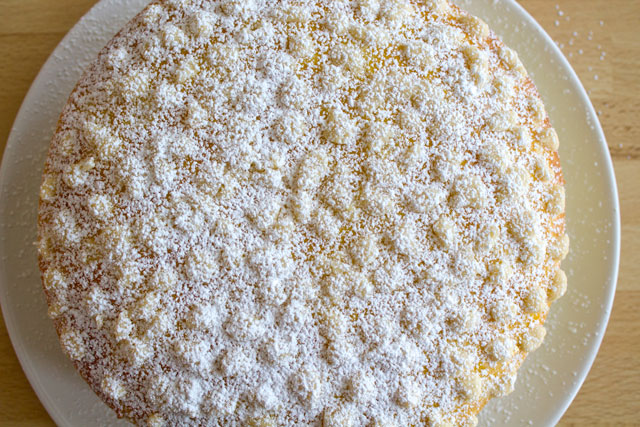 The original recipe is apparently unchanged since the 50's, and it remains a secret. It is a very interesting cake because despite the big quantity of filling (and probably butter!), it is very light and refreshing.
Since I did not have access to the original recipe, I chose to play it safe with a modernized version of the Tarte Tropézienne by pastry world champion Christophe Michalak. This recipe is indeed different from the original: the filling does not contain any butter and it is basically an orange-blossom water diplomat cream with the addition of mascarpone cheese.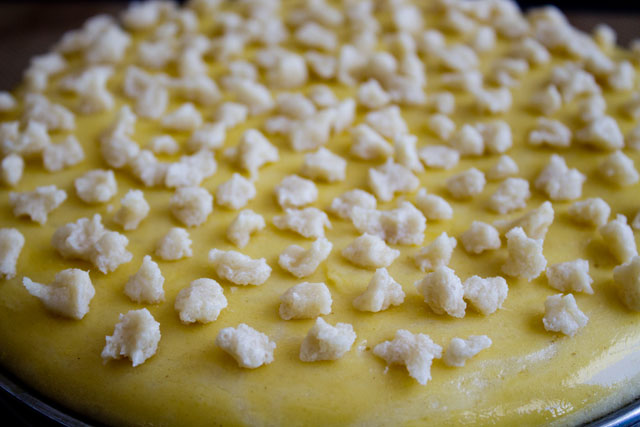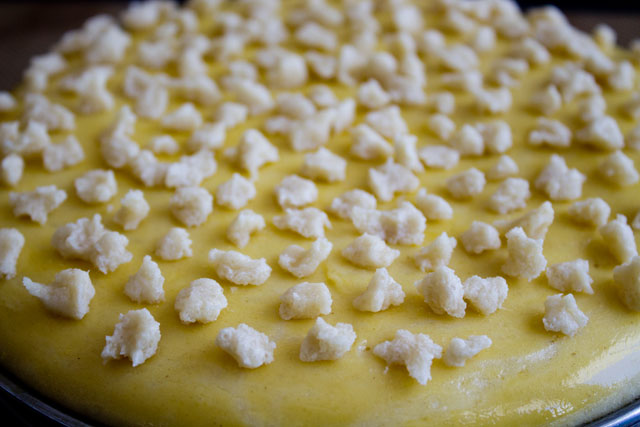 Moreover, the pearl sugar on the top of the cake was replaced by a fantastic streusel (i.e. what you use to make a "crumble"). From Michalak's version, then I removed the tangerine jam because 1) I didn't have it, 2) the cake is absolutely delicious even without it! 🙂