The one and only, Tiramisù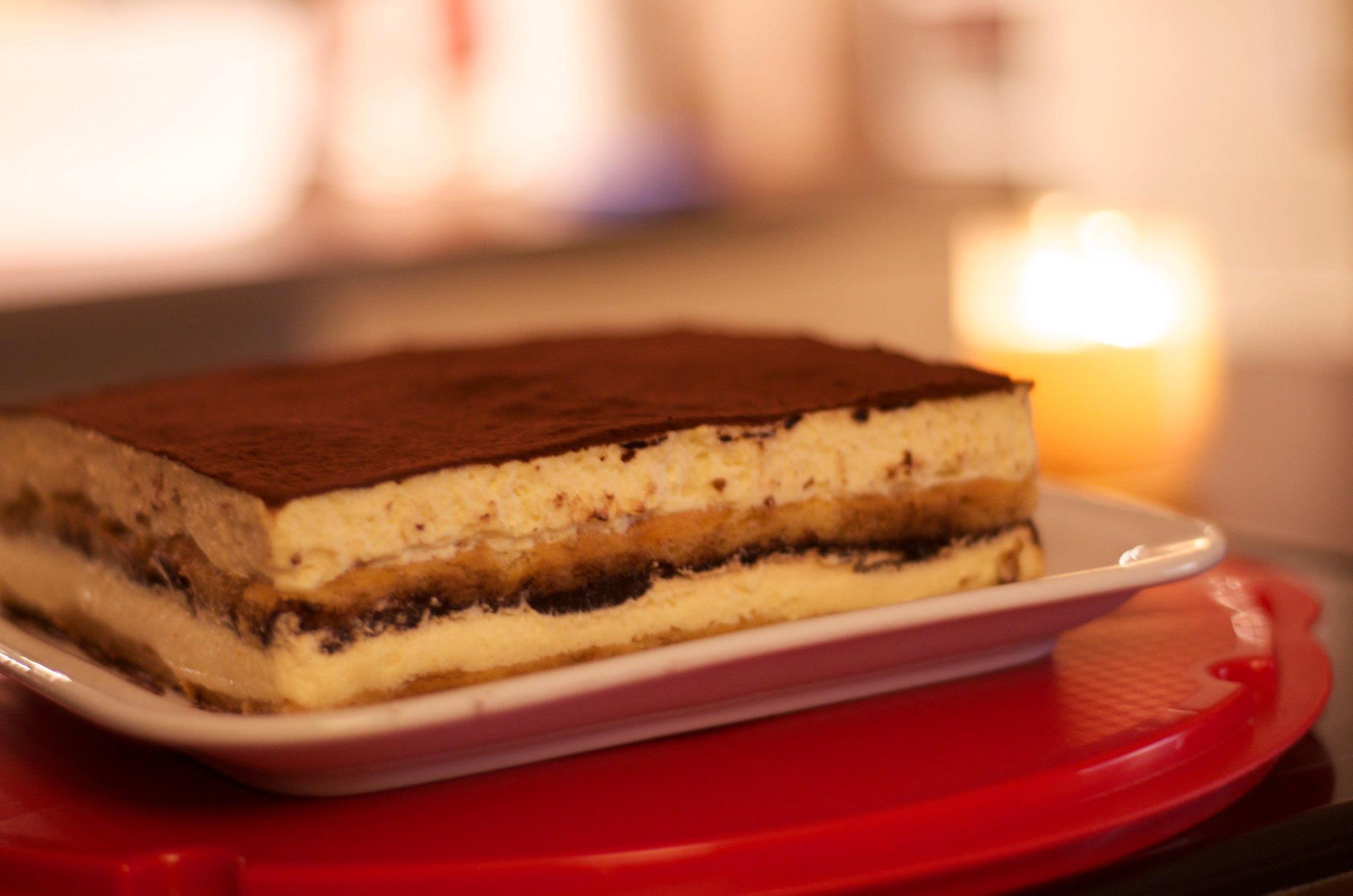 I don't like coffee (yes, I am a strange Italian), unless it is in a tiramisù. 🙂
This is definitely one of my favourite desserts! I tried to make it a bit better than the traditional homemade one: I made the ladyfingers myself and "cooked" the eggs (pâte à bombe and Italian meringue), instead of adding them raw.
Thanks to a friend, I also have a wonderful picture (I'm not able yet to take nice pictures like this  myself!)…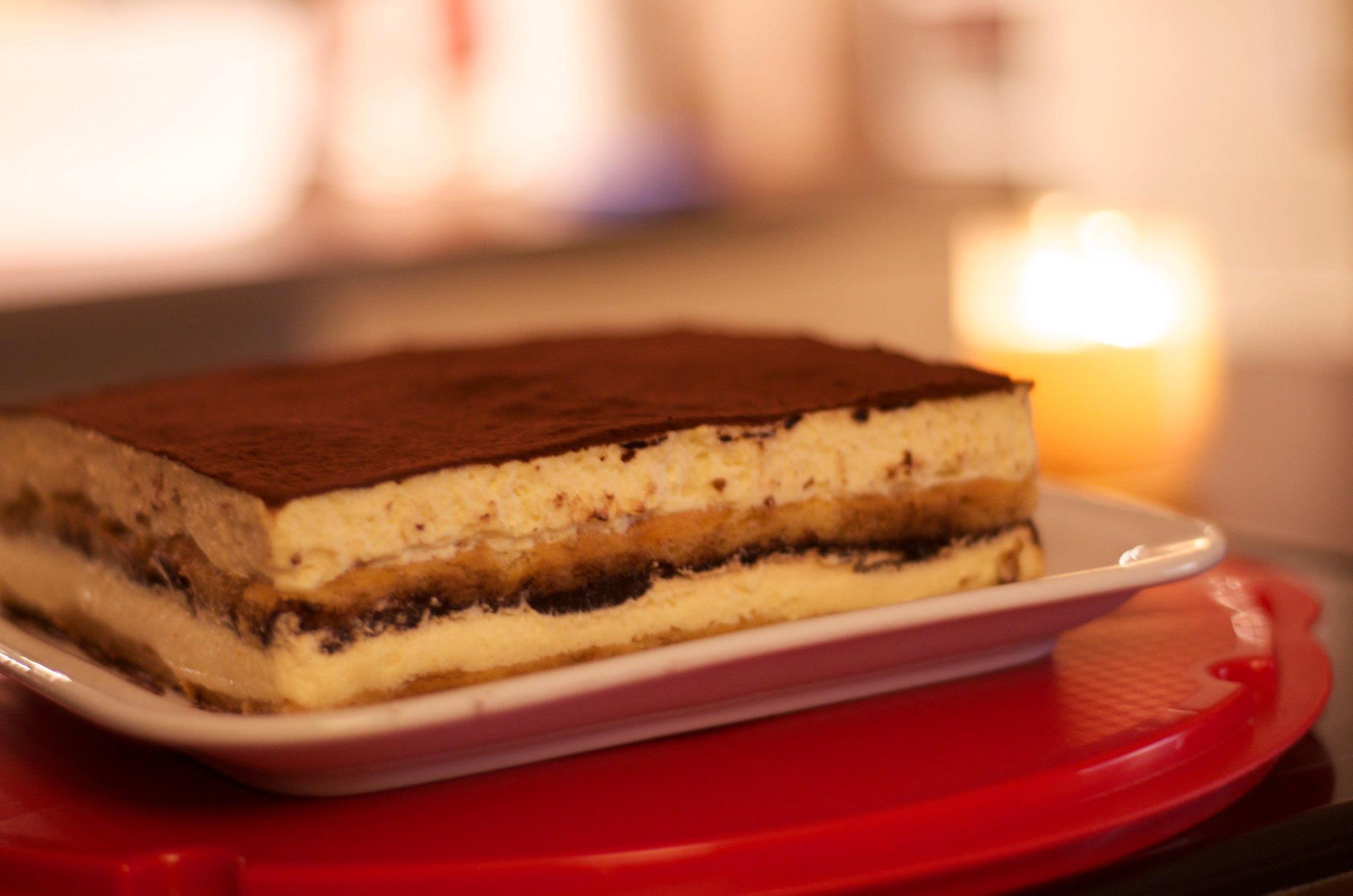 Full recipe in a more recent post.