Recipe: Savoury puff pastry appetizers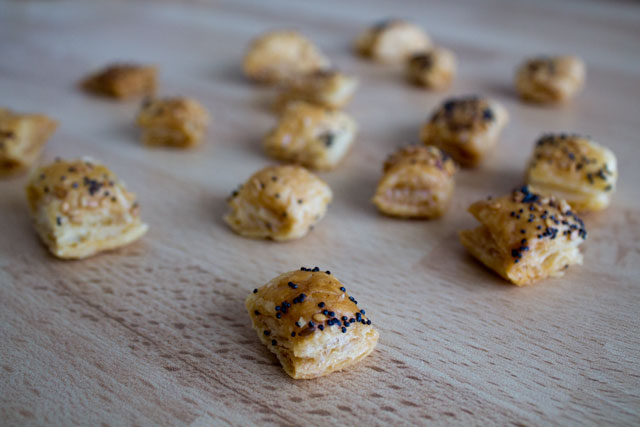 Whenever you have guests over, it's good to offer an appetizer before a meal, right?
And if you don't want to overthink it, this is a simple yet very effective solution: savoury appetizers with puff pastry!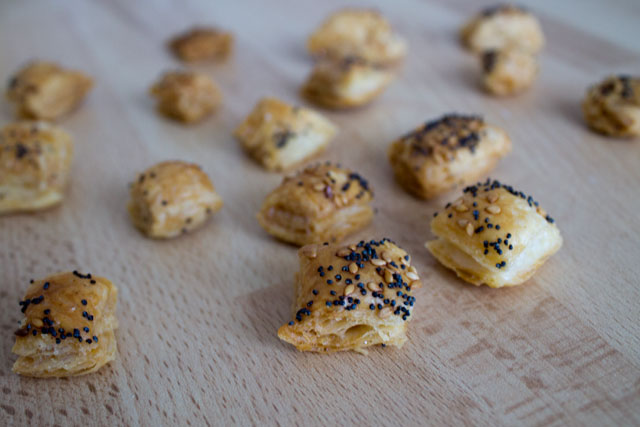 This recipe is great because it's super fast (provided you have puff pastry at home, even a ready-made store-bought puff pastry will do), can save you at the last minute, and it allows you to reuse puff pastry scraps!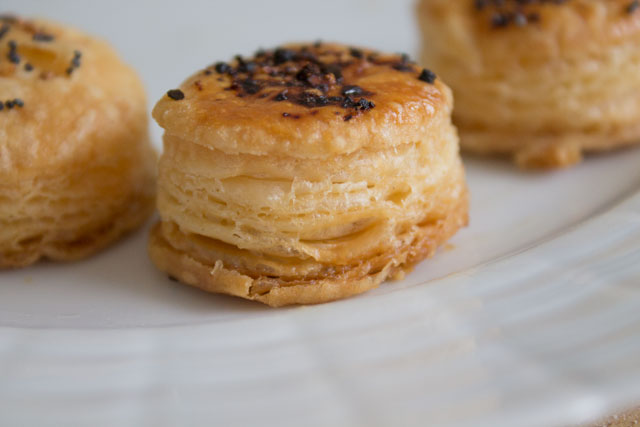 As you know, once the puff pastry is rolled out completely once, you cannot make a ball of dough with the scraps and roll them out again: the rise of dough will be compromised since you will have destroyed all the layers.
Nevertheless, for appetizers (or even for a mille-feuille/Napoleon), you can still use the scraps.
So now just go get all the herbs and spices you want!
Savoury puff pastry appetizers