Recipe: Vacherin with ice cream and sorbet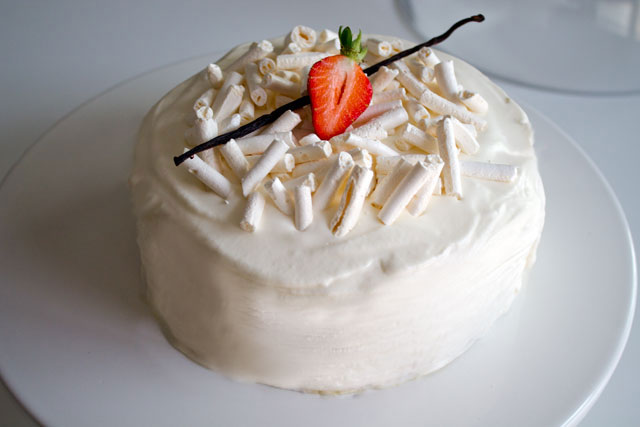 Summer is the perfect season to enjoy fresh desserts. Or even better, frozen desserts!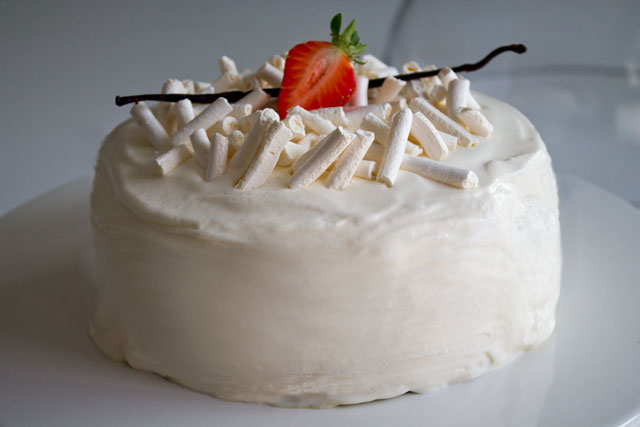 This time I decided to put together some basic preparations into one single cake: the result is a Vacherin, a famous meringue-based cake filled with ice cream or sorbet and covered with Chantilly cream.
Apparently the name Vacherin comes from a French cheese that looks like this cake, but luckily enough, the taste has nothing to do with it!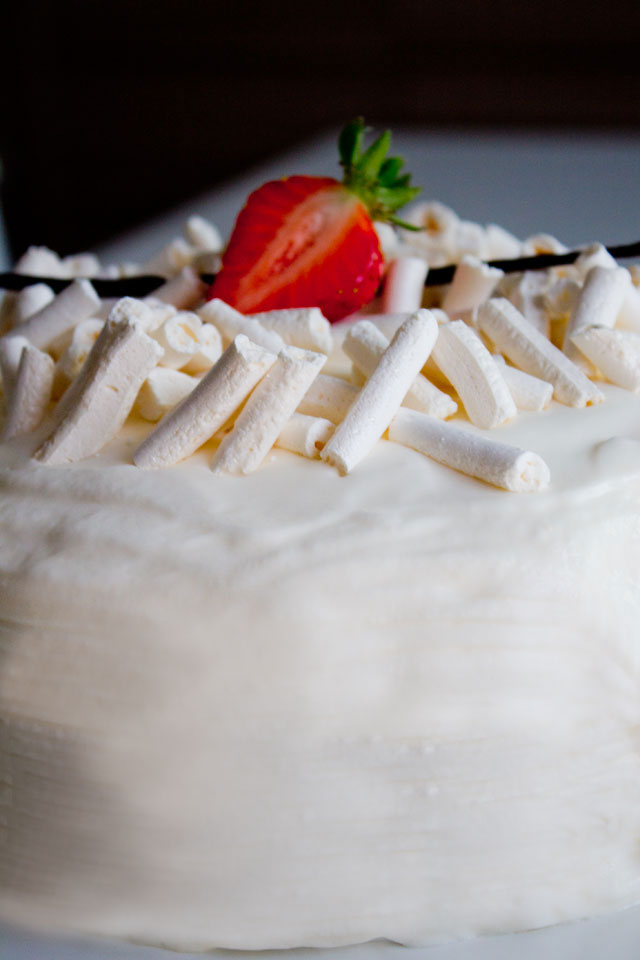 I made the vanilla ice cream and strawberry sorbet myself for the filling, but you can choose and buy your favourite flavours. I would recommend trying to find a balance, though, between sweetness and tartness, creaminess and lightness.
The meringue is very easy to make: the hardest part for me, though, was covering the cake with Chantilly cream. This cream needs to be very cold and my kitchen in summer is all but cold! I had to be very quick (and I covered small glitches with the meringue sticks as decoration on the top! What a cheater!) 🙂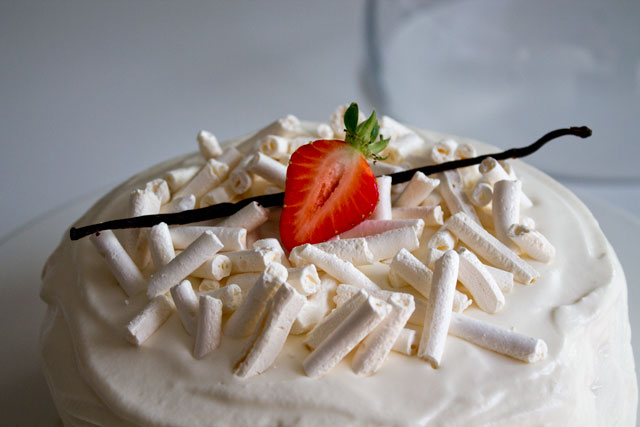 Vacherin (Frozen meringue cake)

Print recipe
Ingredients
| | |
| --- | --- |
| 50g | Granulated sugar |
| 1 teaspoon | Vanilla extract |
Meringue
| | |
| --- | --- |
| 90g | Egg whites (room temperature) |
| 90g | Granulated sugar |
| 90g | Powdered sugar |
Filling
| | |
| --- | --- |
| 300g | Vanilla ice cream |
| 300g | Strawberry sorbet (or any other ice cream you want!) |
Chantilly cream
| | |
| --- | --- |
| 250ml | Heavy cream (cold, min. 30% fat) |
Directions