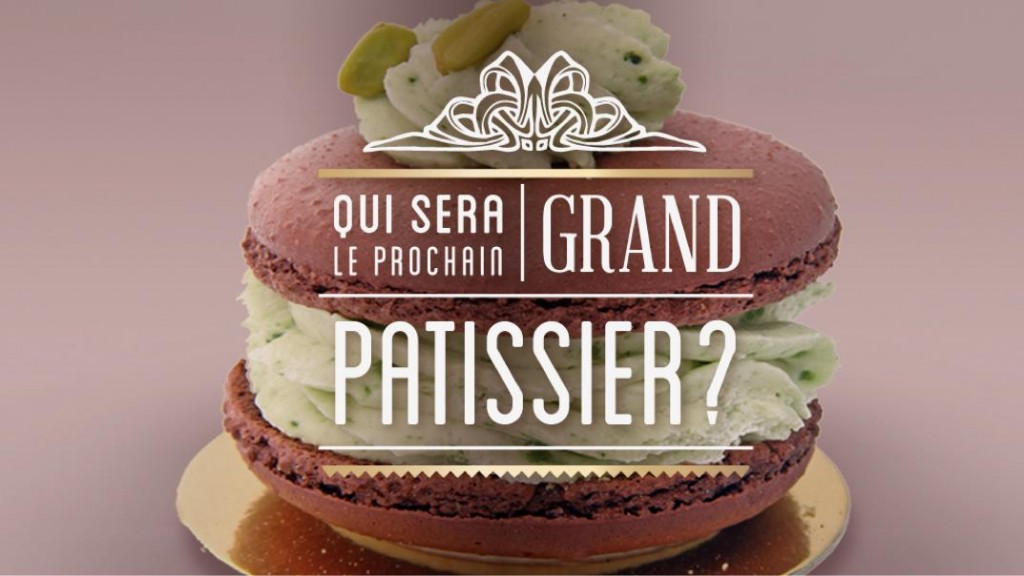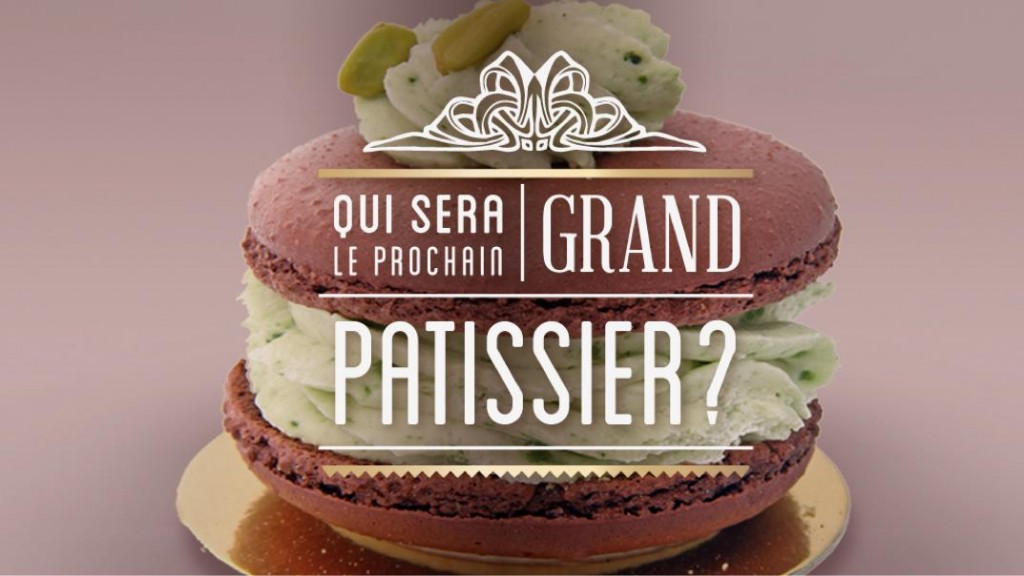 Last night the show "Qui sera le prochain grand pâtissier?" ("Who will the next great pastry chef be?") premiered on France 2, featuring a competition among 10 young pastry professionals.
After the disappointment of the French version of "The Great British Bake-Off", I was prepared for the worst, especially since it was on public TV.
I'm glad to say instead that the show was amazing, well done and with very talented professionals.
It was done like other reality show competitions, with a narrating voice-over and participants explaining what they did and how they felt at the moment.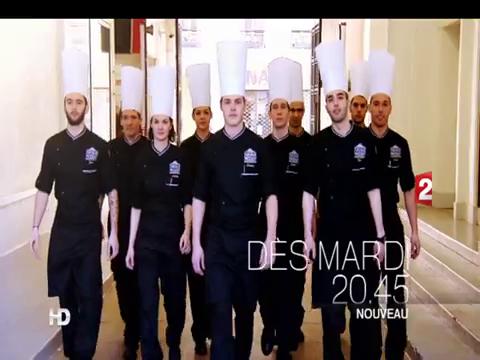 I am now used to reality shows with excessive suspense moments and people saying the same things over and over: yesterday the "Grand Pâtissier" surprised me, though, because it was full of content, with mind-blowing desserts and with a quick pace all evening long.
Oh, and French public television doesn't have commercial breaks!  Two hours and a half of non-stop drooling!
What is "Qui sera le prochain grand pâtissier" about then?
The first of the four episodes was split in 3 parts:
The challenge at the école Ferrandi in Paris based on the theme "If I were a dessert, I would be…"
The elimination round
The training with great professionals
There were 10 young participants aged 19-30 and with already many years of experience: some of them are already chefs in restaurants or owners of their boutique.
The jury as well is exceptional, featuring world champions Christophe Michalak and Pierre Marcolini, Christophe Adam (the former chef of Fauchon, now owner of his chain of shops) and Philippe Urraca (Meilleur Ouvrier de France and President of the Meilleurs Ouvriers de France, an association rewarding the best professionals in pastry).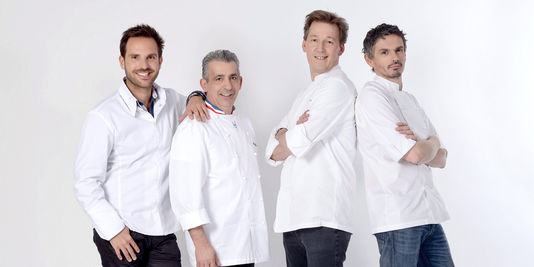 The first challenge
Candidates had to impress the jury by creating, basically, a dessert that reflected their personality. The "worst" two participants would have then defied each other in the elimination round.
Some desserts were more academical, some more original, some inspired by other great chefs. Here are my favourite (at least aesthetically, since TV still has this silly "I can't taste" limitation):
The elimination round
The two candidates who performed a bit less well than the others in the first round, were sent to the South-West of France to modernize a traditional dessert called Tourtière du Lot-et-Garonne, made with apples, Armagnac and a sort of phyllo dough. The main difficulty, as a matter of fact, was rolling out the dough by hand to a very thin, almost transparent layer.
The training with great professionals
After the elimination of one participant in the second round, the competition continued: the 9 remaining participants were split in 3 groups and sent to three different corners of France to meet three great guest chefs:
Claire Hetzler @ the Restaurant Lasserre in Paris, voted Pastry chef of the year in 2012 by her peers, famous for her plated desserts
Alain Chartier in Vannes, Bretagne, an expert in ice creams and ice sculptures
Patrick Chevallot, Meilleur Ouvrier de France and owner of a big boutique in Val d'Isère
The participants were trained and asked respectively to recreate plated desserts, to modernize a traditional dessert with ice cream and to present it on an ice sculpture, and finally to keep up with the pace of production of a big boutique, waking up at 2am and working with big quantities.
What participants didn't know until the end was that they were constantly evaluated during this training: another elimination round awaits the less-performing ones, but that… will be on the next episode!
Apart from this (original) abrupt ending, the show is definitely great, and a must for all pastry lovers: I really suggest you look for it online in case you didn't have the chance to watch it, or in case you simply live outside France! 🙂