Recipe: Apfelstrudel (Apple strudel)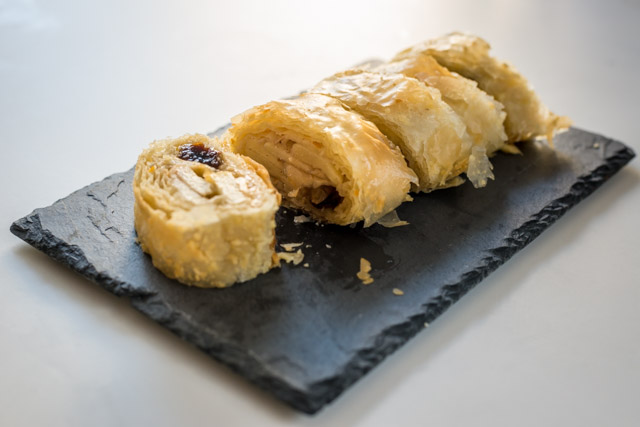 A reader of this blog, Careena, asked me on my Facebook page: "How about strudel with phyllo dough?".
And how could I say no to an interesting recipe request? 🙂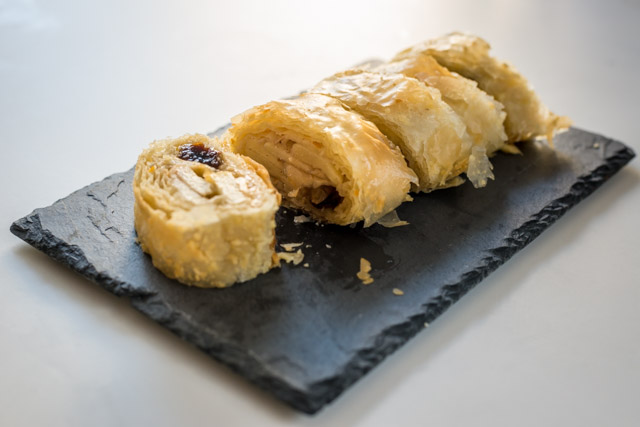 The apple strudel is a traditional pastry from Vienna, although it probably comes from the Ottoman Empire as a variation on baklava. The strudel is currently popular in all former domains of the Austro-Hungarian empire, which included the northern part of Italy: that's how I knew the apfelstrudel before, but I had never made it.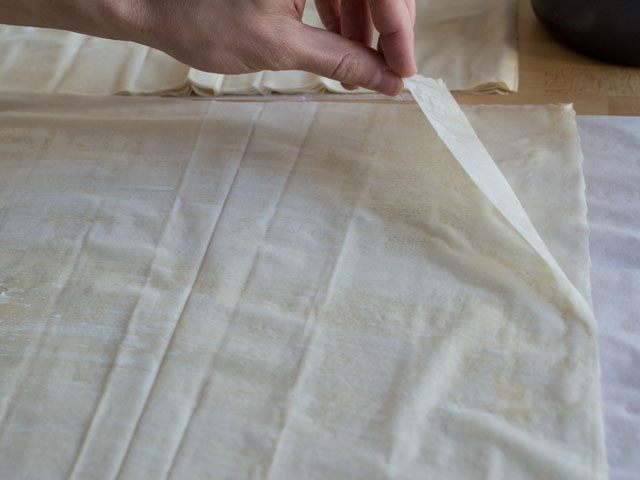 A big difficulty of this recipe is making the phyllo dough, which must be rolled out to a ridiculous level of thinness. I've seen people stretching a very small piece of dough to cover completely a big kitchen table. That was too much for me, so I decided to buy phyllo dough (I actually make every thing from scratch in pastry, please allow me to buy just this!). 😀
Once you buy the phyllo dough at the supermarket, making a strudel becomes super easy: let the apples macerate with sugar, add the raisins and orange zest and then roll the phyllo dough around this filling before baking.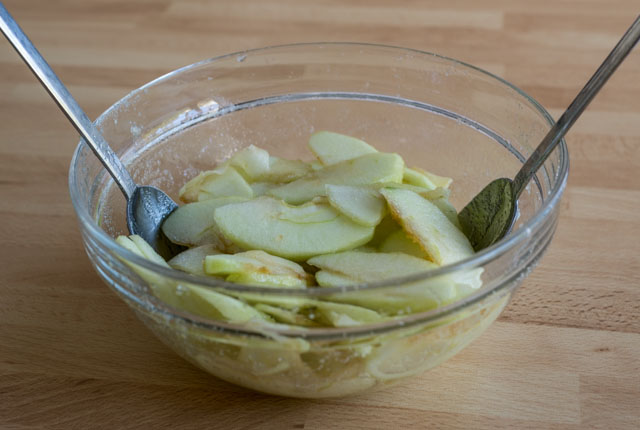 It is quite a healthy dessert with little fat and "not so many" calories (i.e. you can find much worse on this website), so enjoy this Austrian delicacy without restraint!
Apple strudel

Print recipe
Ingredients
| | |
| --- | --- |
| 2 | Apples |
| 8ml | Lemon juice |
| 120g | Granulated sugar |
| 30g | Raisins |
| 1 tablespoon | Orange zest (grated) |
| 1g | Cinnamon (ground) |
| 6 sheets | Phyllo dough |
| 60g | Unsalted butter |
| 10g | Ground almonds (or almond flour) |
Directions