Recipe: Éclair paste (Pâte à choux)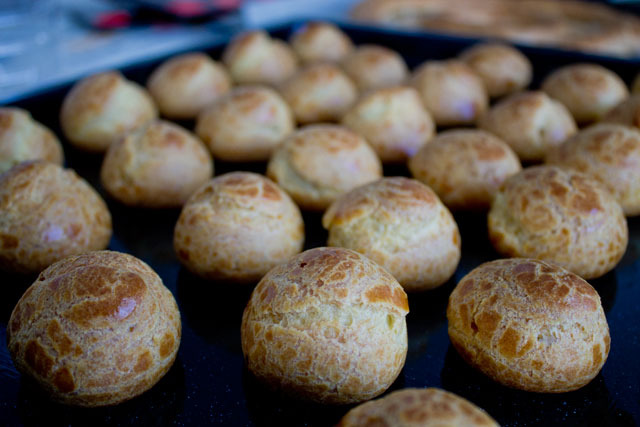 Pâte à choux is the basic (fundamental!) dough that can be used to bake cream puffs (choux) or éclairs, among other things.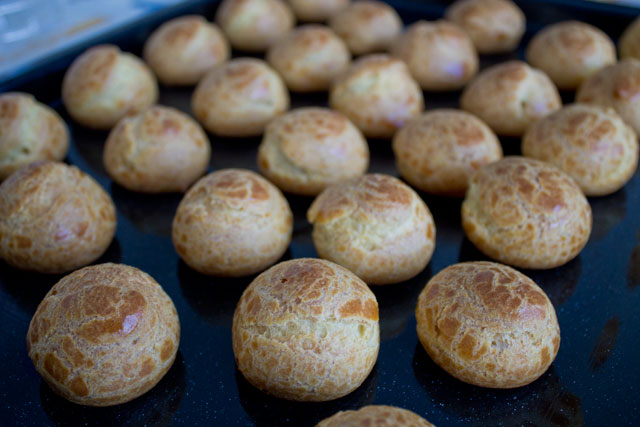 Although I plan to make a specific posts for the different types of pastry that can be made with éclair paste, I would like to publish here the "standard" recipe of pâte à choux that I tend to use regularly.
There is actually no standard recipe for this dough: I just know this one works fine and I like the result.
This is one of the basic preparations that every good pastry chef must master! It is not complicated, but it requires care, especially for newbies. It is very versatile and can be served in endless variants.
You can find more details on this dough in my previous post "Éclair paste: what is it?".
Éclair paste (Pâte à choux)

Print recipe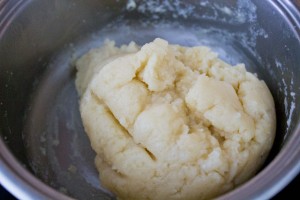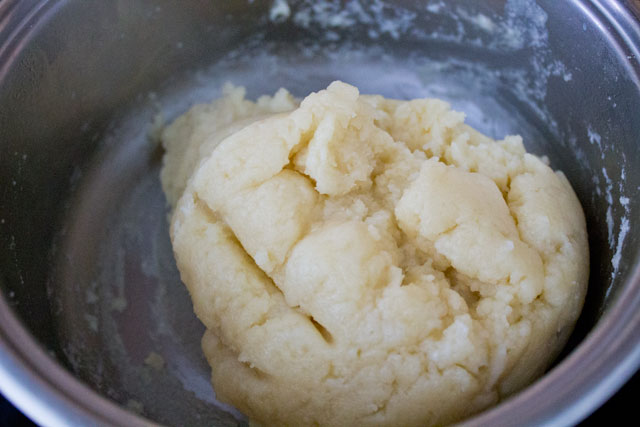 Ingredients
| | |
| --- | --- |
| 120ml | Water |
| 120ml | Milk |
| 4g | Salt |
| 105g | Unsalted butter |
| 150g | Bread flour |
| ~250g | Eggs (around 5 eggs) |
Directions
Note
This dough can be used immediately or even frozen (few people know that!) 😛
Most textbooks advise to bake the dough immediately, but I didn't notice big changes when I left a full pan for 50 minutes at room temperature before baking
It is very important that the butter be fully melted when the milk and water come to a boil and for this reason it must be diced (it will melt faster): if it is not melted when the liquids are at 100°, you'll have to wait in order to add the flour and waiting means the water will evaporate, changing the proportions of ingredients in this delicate recipe
Always add the last egg little by little, checking frequently if the dough has reached right shiny, firm texture
Leave the oven door slightly open only after the first half of the baking process.
Steam is necessary at least for the first half of the baking process, so don't you dare open the oven door until your pâte à choux has risen enough! Be careful as well to excessive steam, since it might contribute to an uneven development and to the formation of cracks on the baked pastries.
To test for doneness, remove one unit and let it sit for 2 minutes at room temperature: if it collapses, it means it was not ready! 😛 Sacrifice one for the good of all!