Recipe: Vacherin with ice cream and sorbet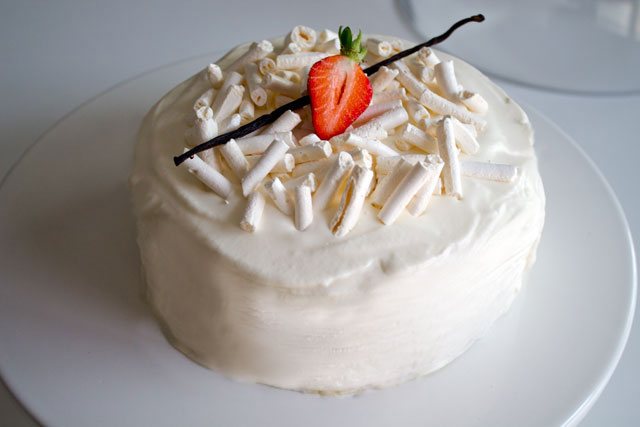 Summer is the perfect season to enjoy fresh desserts. Or even better, frozen desserts!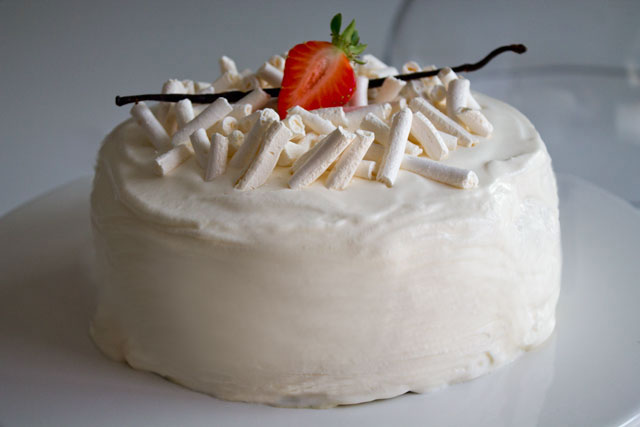 This time I decided to put together some basic preparations into one single cake: the result is a Vacherin, a famous meringue-based cake filled with ice cream or sorbet and covered with Chantilly cream.
Apparently the name Vacherin comes from a French cheese that looks like this cake, but luckily enough, the taste has nothing to do with it!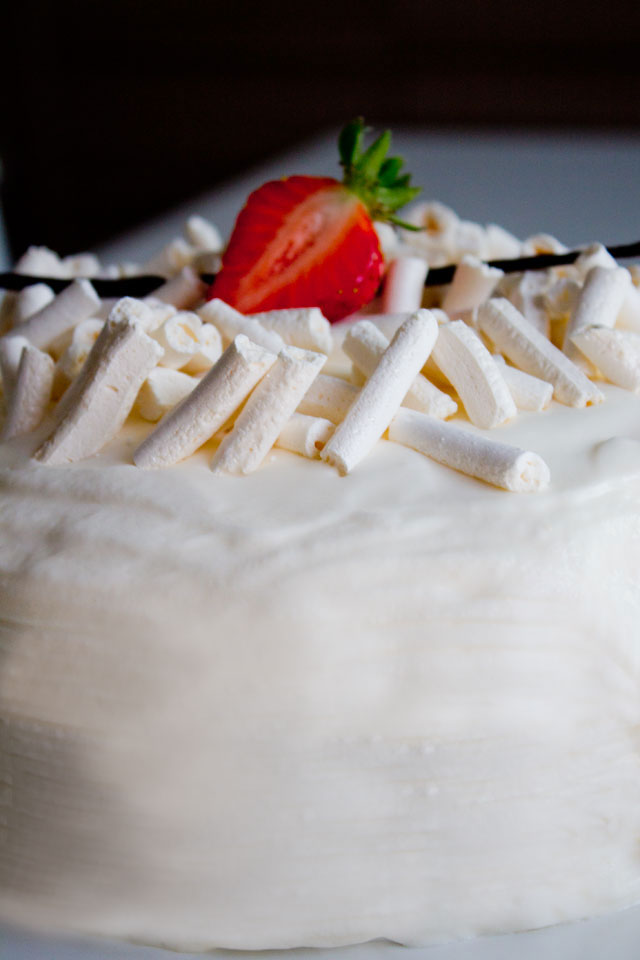 I made the vanilla ice cream and strawberry sorbet myself for the filling, but you can choose and buy your favourite flavours. I would recommend trying to find a balance, though, between sweetness and tartness, creaminess and lightness.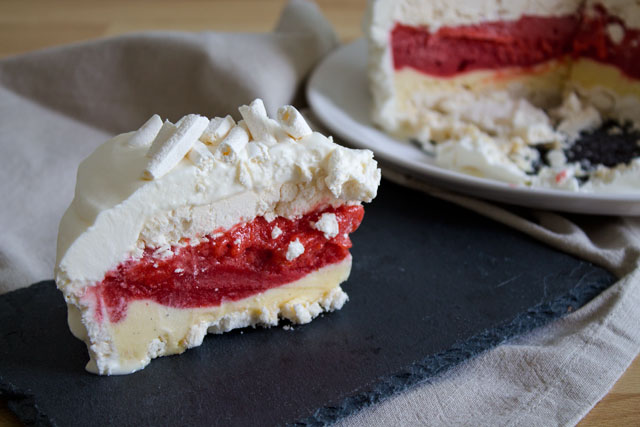 The meringue is very easy to make: the hardest part for me, though, was covering the cake with Chantilly cream. This cream needs to be very cold and my kitchen in summer is all but cold! I had to be very quick (and I covered small glitches with the meringue sticks as decoration on the top! What a cheater!) 🙂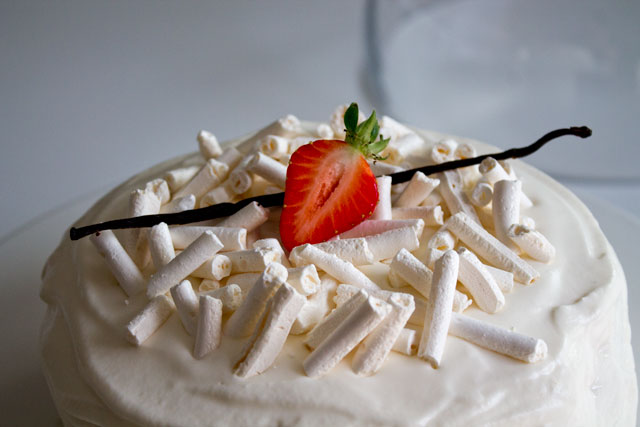 Vacherin

Print recipe
Ingredients
50g
Granulated sugar
1 teaspoon
Vanilla extract
Meringue
| | |
| --- | --- |
| 90 | Egg whites (room temperature) |
| 90g | Granulated sugar |
| 90g | Powdered sugar |
Filling
| | |
| --- | --- |
| 300g | Vanilla ice cream |
| 300g | Strawberry sorbet (or any other ice cream you want!) |
Chantilly cream
| | |
| --- | --- |
| 250ml | Heavy cream (cold, min. 30% fat) |
Directions
Meringue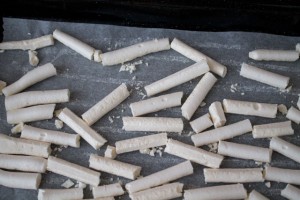 7
Remove the pans from the oven: break the stripes into 2-3cm sticks with your hands and leave the rounds to cool down at room temperature.
Filling
Chantilly cream
Decoration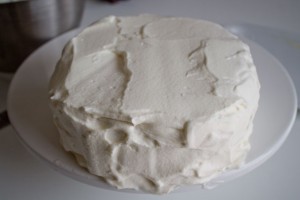 15
Once you finished levelling the top, add some more cream and spread it again in the same way, this time pushing it on the sides of the cake. You can leave it with a rough look, or smooth it out using the spatula with wider movements (or a dough cutter for the side). This whole thing is sooo much easier if you have a cake turntable, by the way!