How to make homemade Oreos
I have never understood the passion that food bloggers have for Oreos! I think they taste a lot of sugar and not much else… (Do you agree with me? Let me know in the comments!) 😀
Soooo… I decided to make my very own homemade Oreos!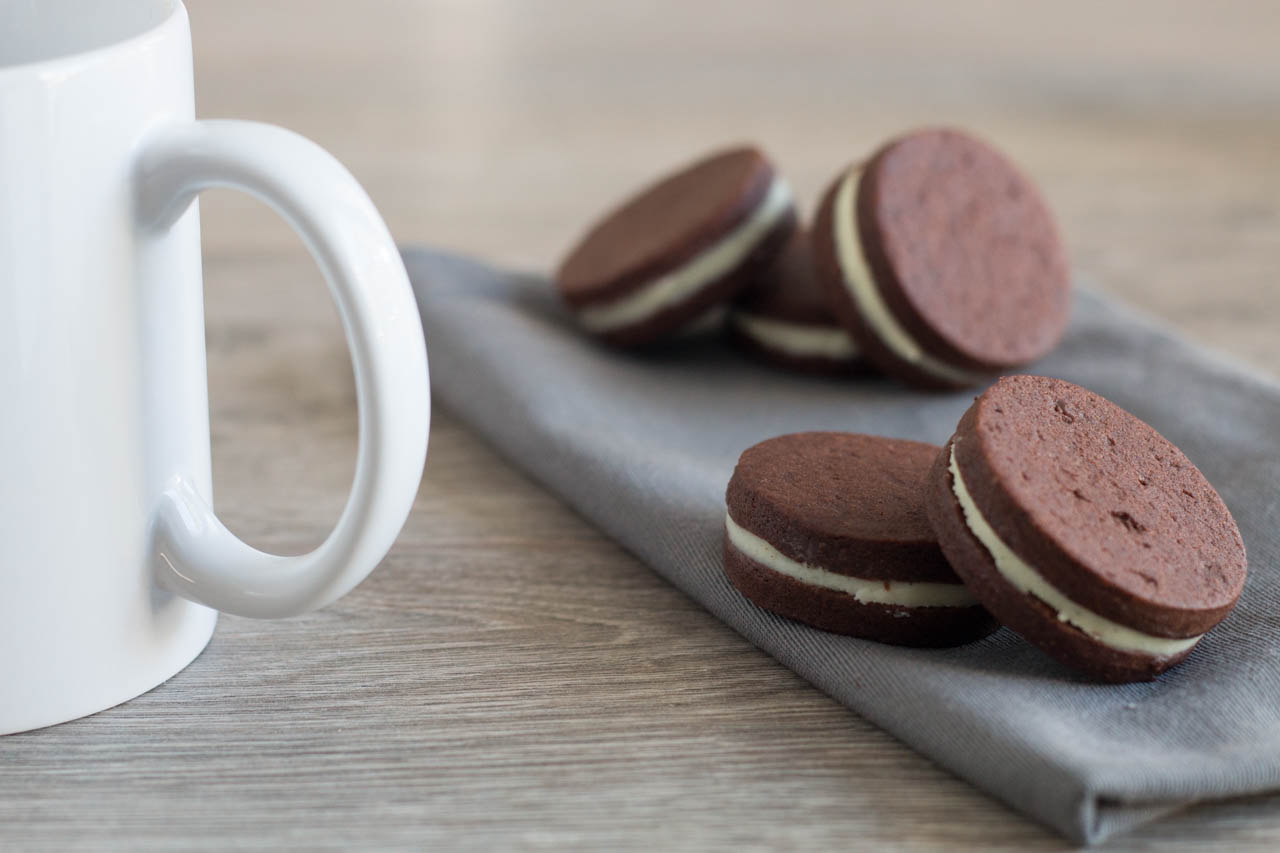 The best thing is that they are not hard at all to make!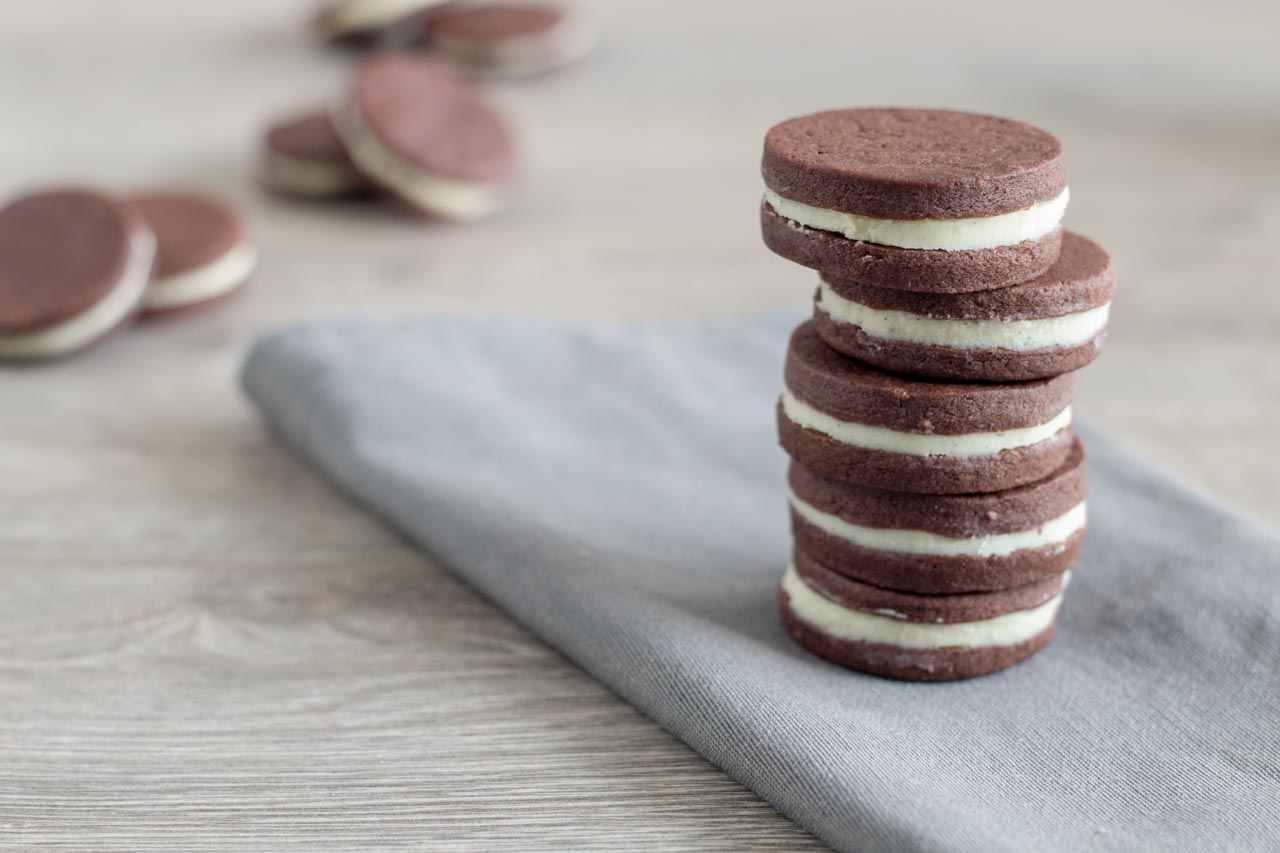 The result is buttery cocoa biscuits with a rich, white chocolate ganache filling (with a looot of vanilla!).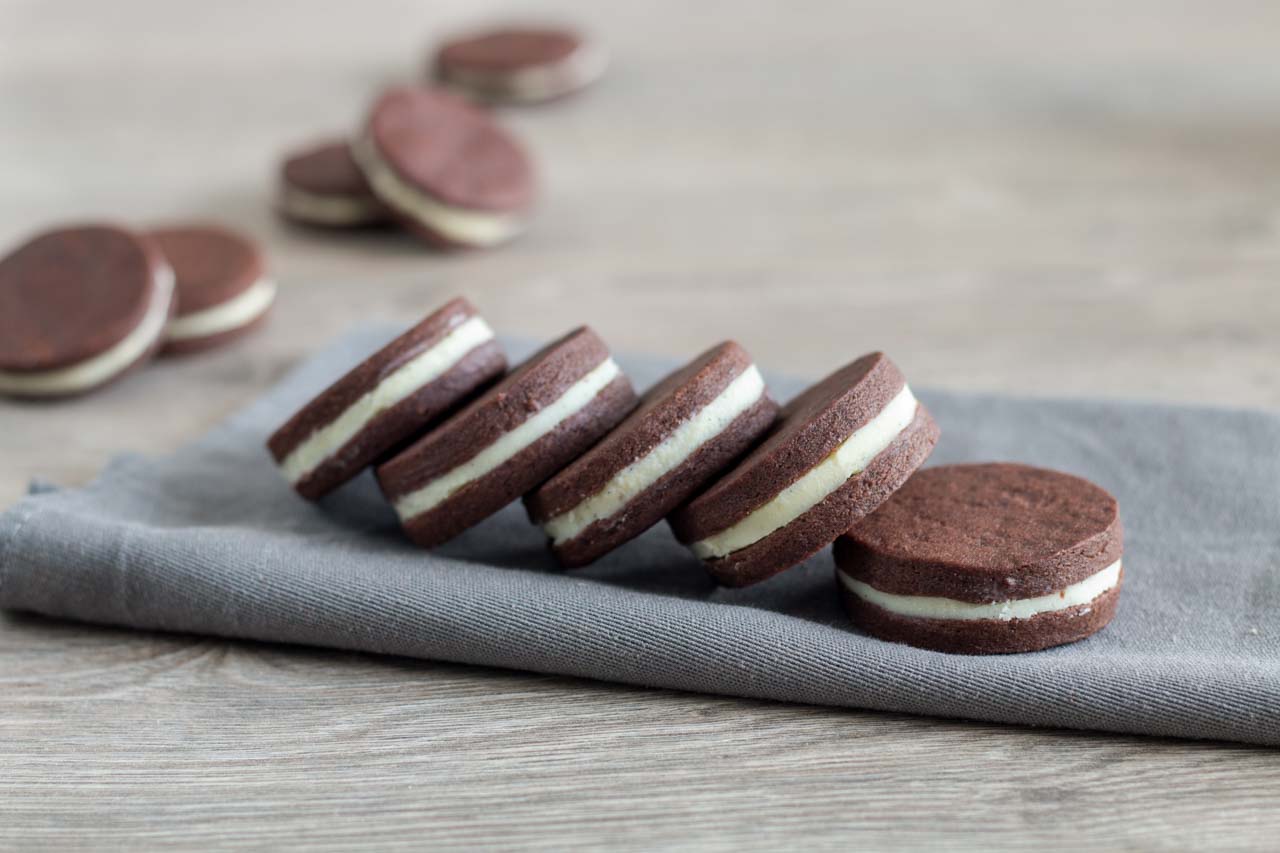 I bet that once you try these, you'll never want to buy Oreos again! If you try this recipe, let me know if I won the bet! 😛
Oreos

Print recipe
Ingredients
Biscuits
| | |
| --- | --- |
| 250g | Unsalted butter (room temperature) |
| 100g | Powdered sugar |
| 1 pinch | Salt |
| 60g | Egg whites (~2 egg whites, room temperature) |
| 290g | Pastry flour |
| 50g | Cocoa powder |
White chocolate ganache
| | |
| --- | --- |
| 150g | White chocolate |
| 120g | Heavy cream |
| 42767 | Vanilla bean |
Directions
White chocolate ganache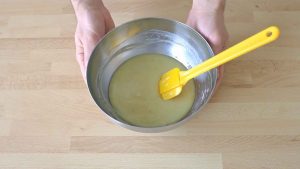 2
Once it is boiling, pour it over the chopped white chocolate.
Stir gently with a spatula without incorporating air until you obtain a thick and shiny ganache. If you want, for a better result, you can mix everything with an immersion blender. Store in the fridge for a few hours or better overnight.
Biscuits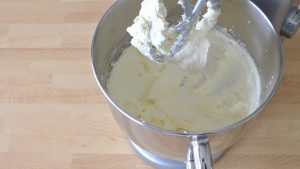 4
In the bowl of a mixer fitted with the paddle attachment, cream the room-temperature butter with the icing sugar at high speed for around 10 minutes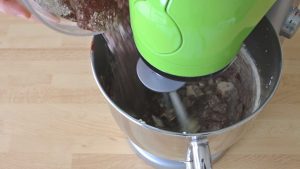 5
Add the flour and cocoa mixture alternately with the egg whites into the creamed butter in three times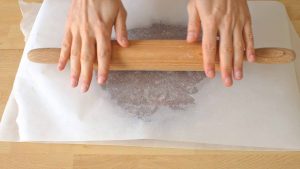 7
Roll it out between two sheets of parchment paper to around 3-5mm and then freeze for around 20 minutes.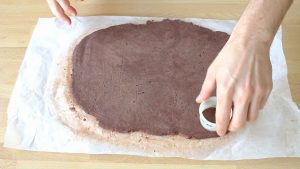 8
After this, remove the top sheet of parchment paper and cut out the biscuits with a cookie cutter. The ideal size is 4-5cm.