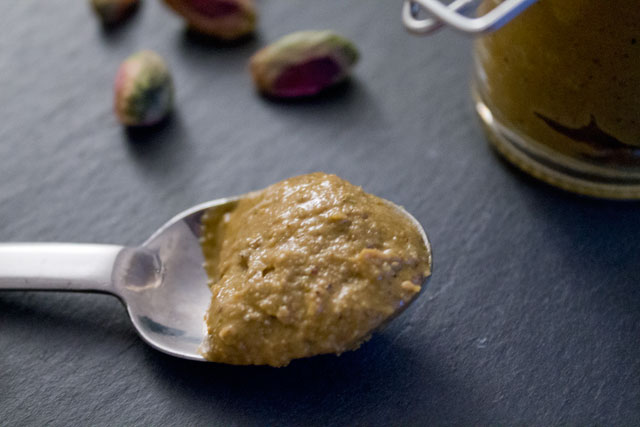 Now that I don't have to "study" for my pastry exam anymore and I don't have to prepare the old-fashioned, textbook tarts and cakes, I can enjoy the freedom to experiment with cool recipes by great chefs.
Since this is probably the last week that strawberries can be found in supermarkets, I decided to try Christophe Michalak's strawberry and pistachio tart. Obviously not just an average tart!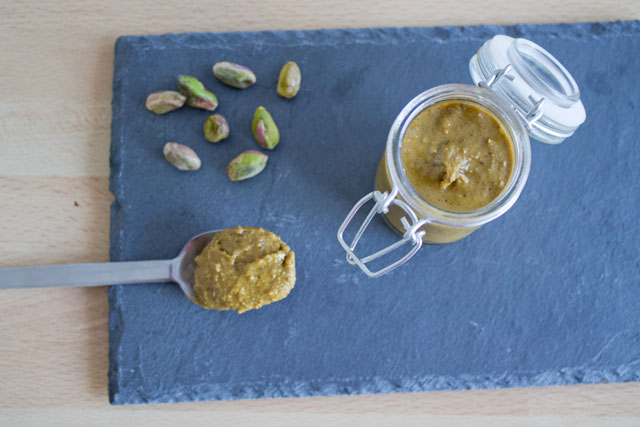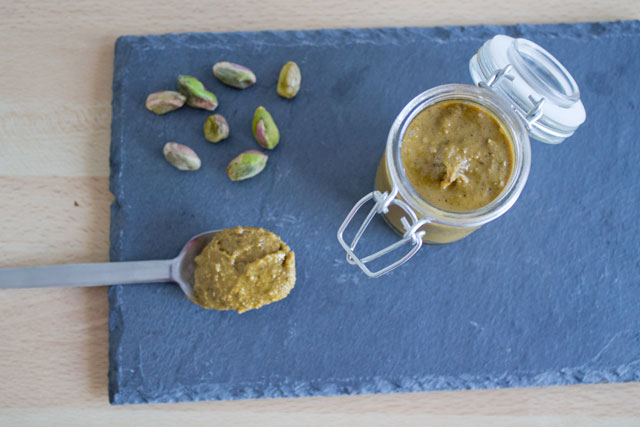 The recipe calls for pistachio paste in order to make a whipped pistachio ganache.
Pistachio paste can be purchased in professional shops and maybe you can even find it in normal supermarkets, but one thing is certain: it's damn expensive (around 10-20€ per 100g)!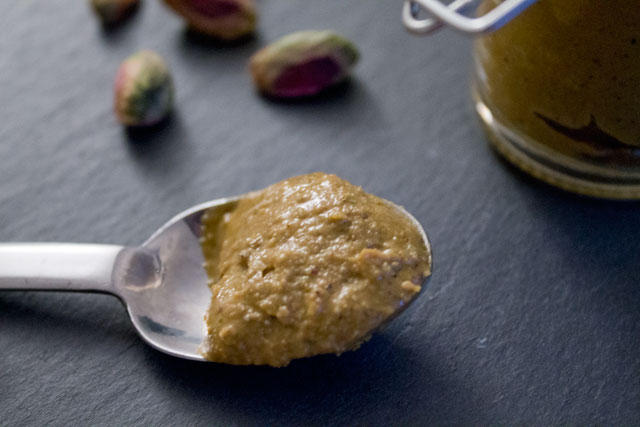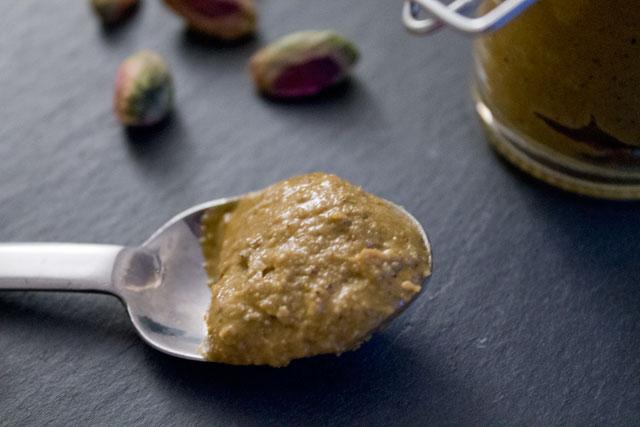 Nevertheless, pistachio paste is fairly easy to make at home, so I decided to give it a try.
The word "paste", in pastry, usually refers to thoroughly mixed/ground nuts or sugar coated nuts (e.g. praliné): grinding for a relatively long time, makes the dried fruits become oily and reduces them first into crumbs, then a powder, then into a thick paste.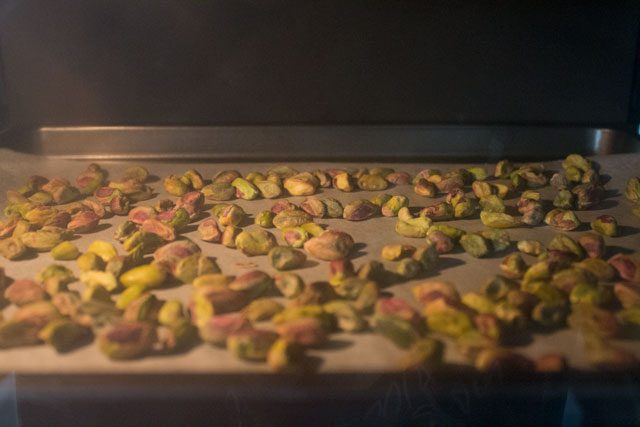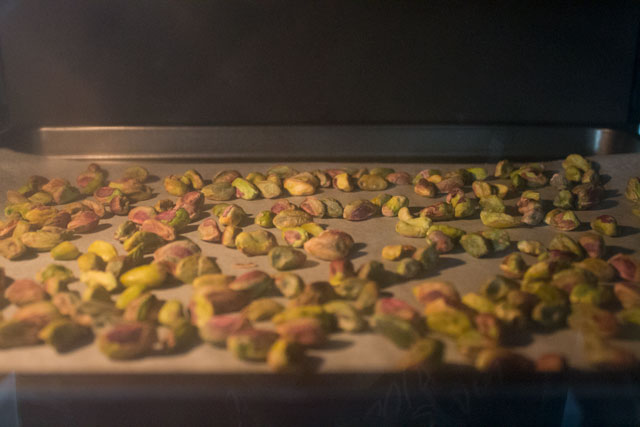 You can see more details in this is the recipe I used, by Pierre Herme.
Pistachio paste

Print recipe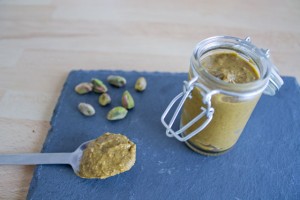 Ingredients
| | |
| --- | --- |
| 125g | Untoasted, unsalted pistachios |
| 30g | Almonds or almond flour |
| 60g | Granulated sugar |
| 20g | Water |
| 3 drops | Bitter almond extract (optional) |
| 1 or 2 tablespoon | Peanut or sunflower oil |
Directions
Note
Toasting dried fruits like pistachios helps enhancing their flavour
The pistachio paste can be stored at room temperature for several months (in a sealed container)