Way before coming to France, I knew of small pastries called madeleines.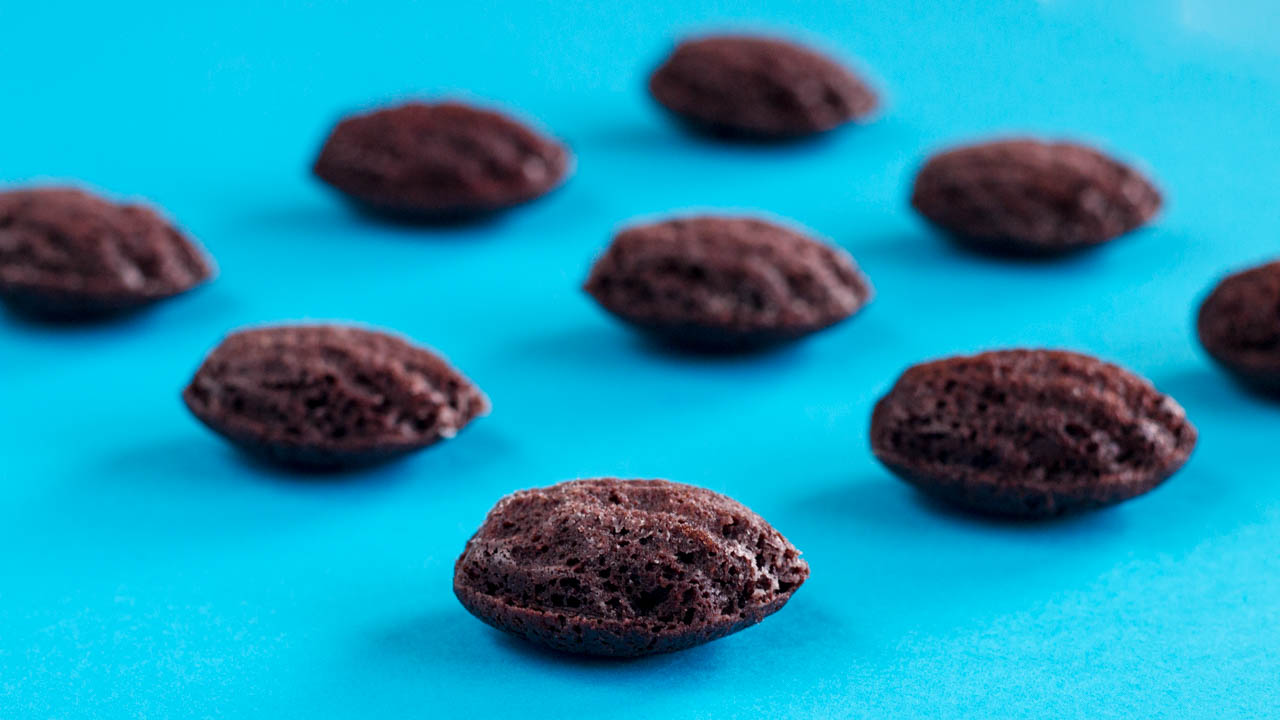 And the reason, strangely, is because I studied a bit of French literature in high school. When the lecture is about Proust and its monumental "In search of lost time", every teacher knows they must mention a specific episode to explain the involuntary memory theme contained in the book. In this case, a madeleine triggers an involuntary flow of childhood memories that goes on and on for many pages.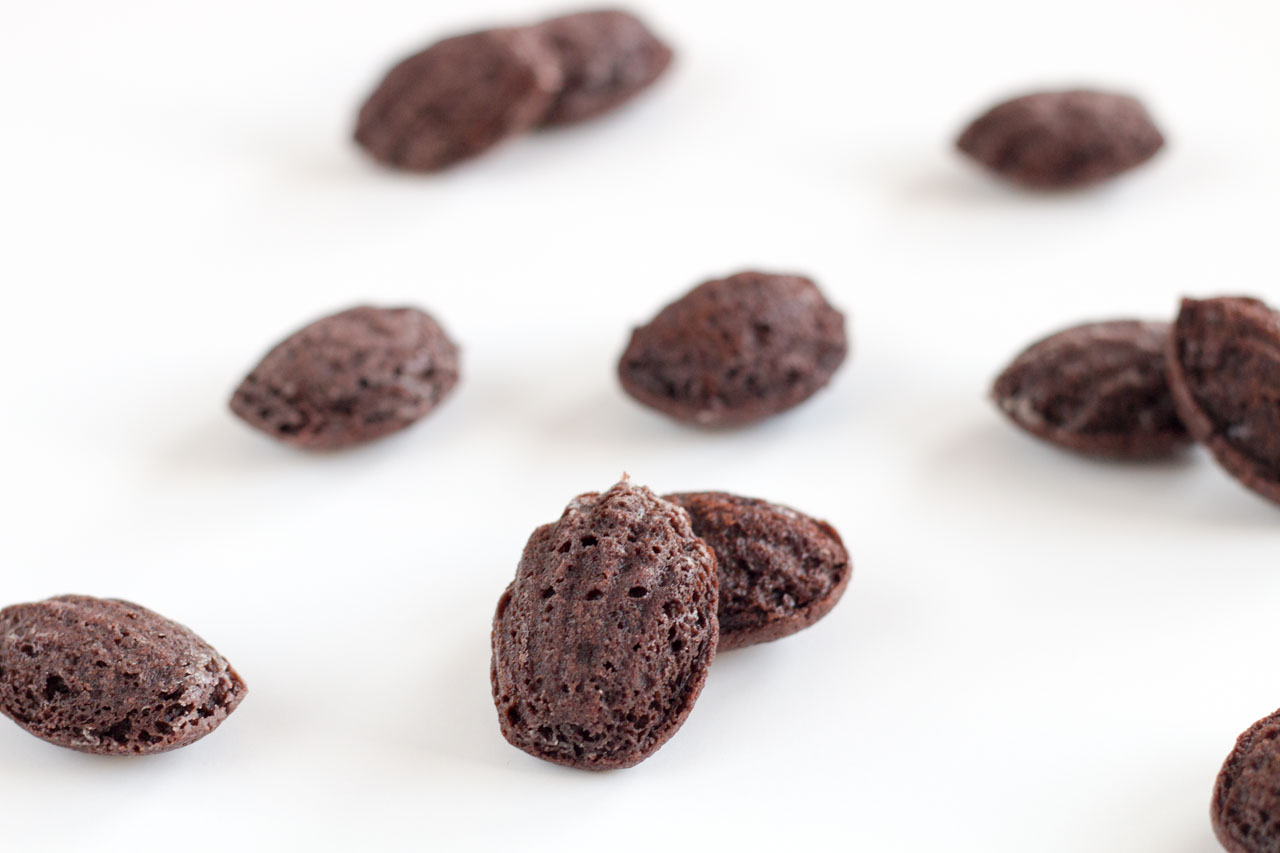 Madeleines are a classic in French pastry: they are very small cakes that belong to the category of "petits fours", aka "small baked pastries".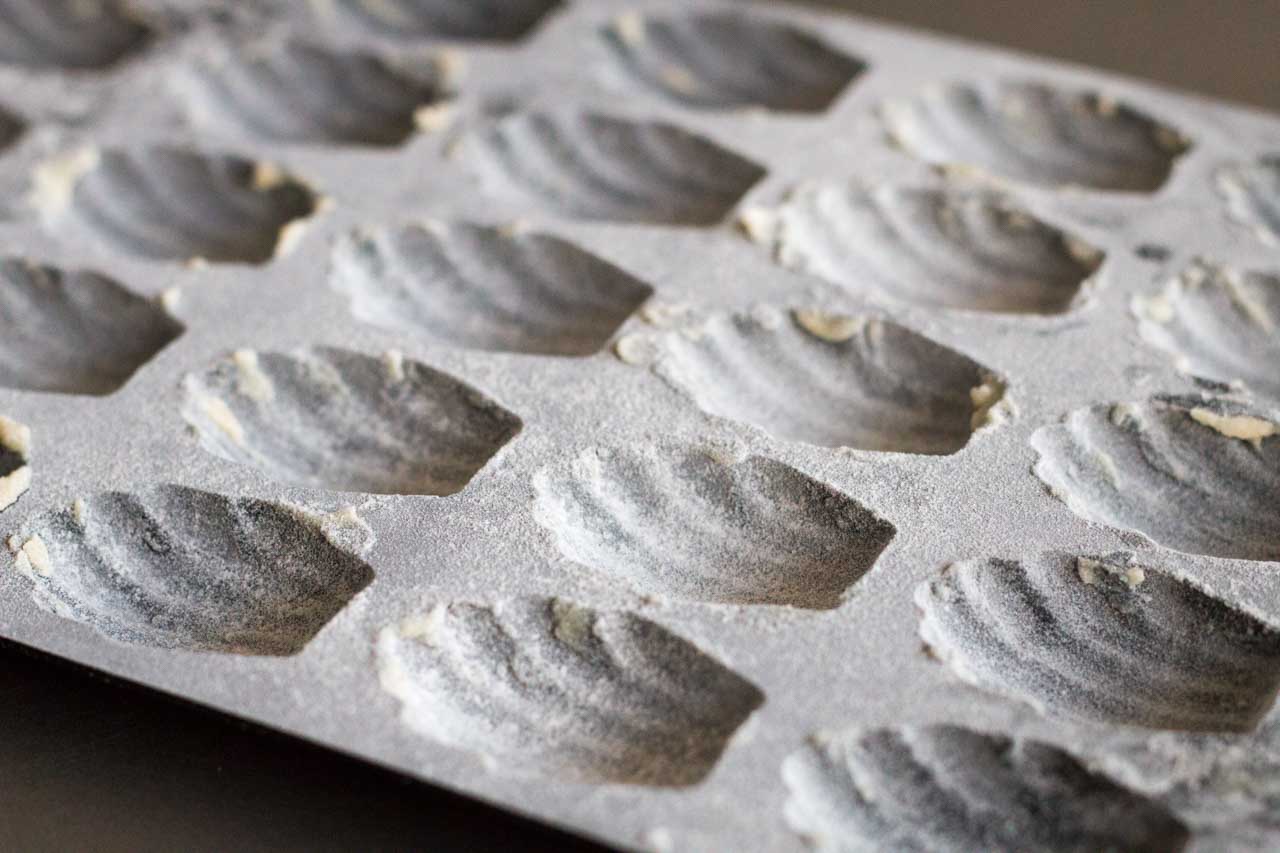 They are baked in special molds that give them a shell look on the bottom and a small rounded tip on the top. This way the shape resembles that of a boat. They often have an almond or lemon flavor but they can be made in many different ways and my recipe (by restaurant chef Christelle Brua) is with cocoa powder.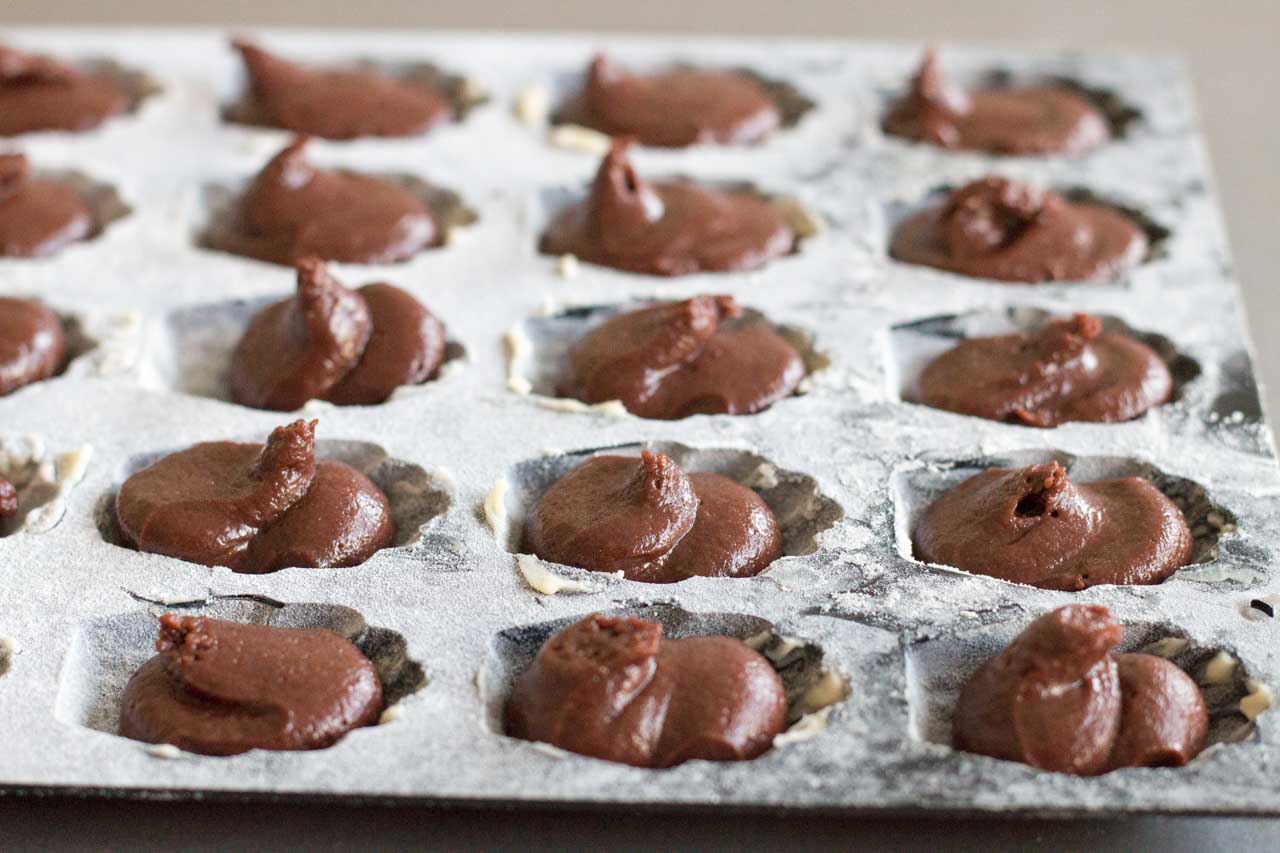 If you ask me, they are not more difficult nor very different from muffins in terms of texture and flavor… but being smaller and mentioned in French literature automatically makes them classier and perfect for your posh tea-times! 😛
What memories do these madeleines trigger for you? 🙂
Chocolate madeleines

Print recipe
Ingredients
| | |
| --- | --- |
| 180g | Unsalted butter |
| 3g | Eggs |
| 60g | Milk |
| 120g | Granulated sugar |
| 160g | Pastry flour |
| 10g | Baking powder |
| 45g | Cocoa powder |
Directions